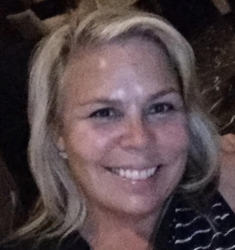 Cristen Lyn Jacobsen Las Vegas, Nevada
Life Coach, Business Coach, ADD ADHD Coach
BA, BioEnergetics (BIE) Natural Healthcare, Feng Shui Consultant, Reiki Master, Resonance Alchemy Healing
I provide transcendence coaching guiding individuals & organizations to reach the pinnacle of their personal mountaintop! Partnering w/clients we implement customized strategies to bring success & joy
About Me
I am passionate about helping people find their best self and create the life they truly want to live. I have a background in life and business coaching, therapy, nutrition, health and wellness practices, spiritual practices, goal setting, stress reduction and increasing joy in our lives. I have some amazing techniques that can help you overcome anxiety, depression, stress, lack of intimacy, health issues or anything else you want to improve on. I will teach you how to partner with your emotions so you can truly understand what is making you and others act or react in certain ways. This allows you to communicate better, resolve conflicts more easily, increase trust and passion in your life. These techniques are simple yet powerful and will make a huge difference in all relationships and areas of your life.
Because of my varied background I use a mix of traditional coaching and therapy methods along with holistic methods so my clients see positive results right away. Clients are empowered after their first session and have practical tools to use at home. Read my reviews and see for yourself! I offer a free 30 minute phone consultation with potential clients to discuss their goals and how I can assist them. Whether it's organizational skills, stess reduction, coping strategies, releasing trauma, finding a higher calling or something else -together we create a custom plan with practical steps to improve quality of life in all areas.This leads to a happier better life and brings healing and harmony to the world.
Graceful Spaces is a lifestyle balancing company that uses a multi-level approach with coaching and therapy techniques, BioEnergetics (BIE) natural healthcare, Feng Shui consulting and other wellness methods depending on the client's needs, to help bring balance to their mental, emotional, physical and spiritual bodies. By achieving more congruence in the four bodies, it positively affects all aspects of our life and we have more energy, vitality and success
Reviews
Cristen Lyn has 4 reviews.
Within in one session we had been able to tackle my hidden issues.
She was able to give me the tools I needed to work on and illuminate this spiritual weight I had been carrying around. I'm so thankful for her. Very much looking forward to our next session together.

Elizabeth L., Las Vegas
Cristen provides a holistic approach to balancing the mind, body and spirit. Her multi-faceted process is artistry in and to itself addressing all the corners and recesses that needed to be discovered. She taps into many skill sets from BIE to life coaching & more. I saw immediate and repeated results with the coping skills Cristen taught me, especially the tapping to help release trauma. I always feel better after tapping. I can see why she recommended it! The BIE has helped me with several issues to date, with more to be addressed in the near future. I am finally not allergic to my cats!! I am also using essential oils and other protocols she has recommended with great success.

Marta, Las Vegas
"Cristen is a great listener and holds a neutral space for you to be your authentic self. She is supportive, kind and interested in your wellbeing."

Marilyn, North Las Vegas
Cristen brought me back from a very dark place. Not only has she taught me how to do this
through meditation, exercises, and books but she has also taught me to except myself for
me. If you are looking for peace and acceptance of yourself she is the person to help
guide you. Cristen has helped me to bring joy and happiness back into my life and for that
I will be forever grateful.

Donna B, Nevada