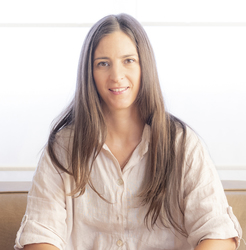 CRISTINA BERAR

London, England
Life Coach, Spirituality Coach, Entrepreneurship Coach
I help consciousness explorers, healing seekers and creative leaders find purpose, build deeper connections, realise their authenticity, their power and speak up their truth with confidence.
Details

London, England W8 7DS
0034609308617
Send Message
Visit Website
Hourly Rate: £90 to £110 British Pounds
Gender: Female
About Me
Are you unhappy for no reason at all? Are you are trying to work through symptoms of burnout or depression or you may have experienced big changes that affected your life? Maybe you feel different from everyone else and struggle to find the space that can help you to be truly you?
My name is Cristina and I am a Transformational and Holistic Coach, Certified Professional Coach, Wholistic Counsellor, Registered Yoga and Meditation Teacher, life long seeker of truth, self taught meditator, energy alignment tuner, expatriate and former corporate. In my work I combine elements of traditional psychology and spirituality in order to help you realise long lasting transformation, become more confident and more connected with true yourself and others.
Some of my work with clients includes:
· Manage chronic stress, overwhelm or burnout
· Navigate through emotional situations in your life or numbness
· Deeper connection and improve your relationships
· Upgrade your career, job or business
· Find direction in life
· Adapt to your expatriate life
· Deepening your spiritual journey, navigating unexpected shifts in awareness, integrating entheogenic experiences.
· Support recovering from mental illness (depression, anxiety), support managing adhd
· The purpose of coaching with me is about being able to get in touch with your essence and take ownership of your own power, potential and inner transformation.
Once we reconnect with who we truly are every new discovery about one's self becomes a reason to celebrate life.
I overcame depression, burnout, the effects of narcissistic abuse and several other conditions by myself.  About 15 years ago I felt so isolated and paralysed that I have even cried in a meeting room. I know from my own experience what it is like to be affected.
I recovered and I know that a personal condition or a life block can be the door to powerful transformation of oneself.
Find out more about my programs on Making Space for You and Relaxed Confidence.
Reviews
5 reviews (5.0)
I feel I make decisions from a place that is connected to myself. I find myself taking decisions in a way that feels more grounded. It is hard to put it in words but my decision making process has changed profoundly.

Collin, Digital Director, London
The coaching experience with Cristina helped me to experience the state of flow. I came to realize how important and beautiful the flow state is for me. It helped me find clarity on what to do when I get into a deadlock, it helped me understand the difference between what is important to me and what is not. It helped me look at the flow state as the help I can give myself. Thank you, Cristina, because thanks to your beautiful energy, such strong questions, you help me understand and I know what I have to do and I can see when I am holding myself back. And what lies between me and the beautiful life that is shown to me is a choice to do something now.

Adina, HR Manager, Bucharest
Cristina has not only inspired me but taught me valuable thoughts - I dont wanna to say advise - that I ever received. She is a caring, understanding and a very good listener and demonstrated her ability from the first coaching session. She helped me to focus on my real strengths and on the steps I need to take to move forward. With that in mind I'm now going to start my new job and I feel a great excitement. Her inspirational way of talking and questions lightened my way and I could see the end of the tunnel. I highly recommend Cristina as both a personal and a career coach. This rare combination makes her to a wonderful person to work with.

Selda, HR Director, London
"I approached Cristina after having had many years of counseling, coaching and self help reading, that was helpful, but i felt had never really worked at a deep enough level to create change. I was feeling really stuck with some challenging life decisions and was open to trying new ways. I didn't know what to expect, but Cristina's holistic approach to coaching, combined with her spiritual insight has gently challenged me to understand and shift things at a deeper level to find clarity, perspective and a new awareness in order to move forwards and reconnect with myself.

Nikola, United Kingdom
Her authentic way of being, the way she follows her intuition and heart, the questions she asks me, the adaptability to me as a client are hard to describe in words. After each coaching session I feel how I evolve, how I develop, how I gain clarity and confidence about my healing journey.

Adela