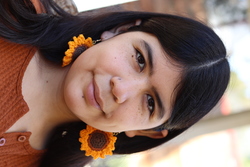 Crystal Vega

Bellflower, California
Life Coach, Family Coach, Career Coach
BA
I coach young professionals, members of the LGBTQ+ community, and allies on how to advocate for themselves and live their most confident, authentic lives as they navigate their lives and careers.
About Me
Are you struggling to show up as your full self at home, at work, or at school?
Do you have a hard time advocating for yourself and setting boundaries?
Are you getting in your own way and letting fear stop you from accomplishing your goals?
Feelings of self-doubt and isolation have become even more compounded throughout the pandemic as people continue to navigate loss and change. During this time, you may have learned something new about yourself that you're not sure if you're ready to share or even say out loud.
Now, how do you go about showing up as your full self out in the world and get what you want?
Here at Beyond Binaries Life Coaching, I work with you to remove the internal barriers in your life and navigate feelings of fear and self-doubt so you can take the next steps in your life and career.
Hi, my name is Crystal, and I use they/them/elle gender pronouns. I am a nonbinary, second-generation Mexican American, life coach, and consultant that helps clients achieve a newfound sense of freedom and a life beyond binaries of any kind. My coaching practice honors difference, welcomes clients from all walks of life, and is LGBTQ+ affirming.
My parents, both immigrants from Mexico, are the first people in their families to graduate with a college degree. I carry on their legacy of higher education with a dual B.A. in Urban Studies and Critical Diversity Studies, with a minor in Public Service and Community Engagement.
I bridge my background in diversity and inclusion, grassroots organizing, education, and applied behavior analysis to create a customized coaching experience for you. I hope you take the next step to connect with me and begin your coaching journey.
Reviews
2 reviews (5.0)
Crystal is an amazing coach! They are very patient and supportive, which has kept me motivated on my journey of self-love/mindfulness. With their guidance, I have learned so much more about myself, which will absolutely enhance my ability to reach my self goals. I am grateful for all of their words of wisdom and encouragement.

Ashley
I have been with Crystal for several weeks now. They are a really great listener and seem to hear things I say that I do not recognize or hear in myself. It is a wonderful gift they have to truly listen, process what I am sharing and bring it into the light so I can finally see it too. It has brought me to tears in a few sessions. My life coach believes in my potential, reminds me to speak kindly to myself does not let me forget that I am worthy. I am beginning to realize it too. I see a therapist and I see Crystal, my life coach. The difference between the two, Crystal sees the future and gives me tools to get there. My therapist helps me unpack the past and heal from it. I believe all people can benefit from a therapist and a life coach. I choose to invest in myself because we only have this one life to live, and I want to live it as my authentic self and live it well. Crystal has been a key component in getting me to where I want to be.

T. West