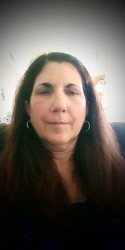 Cyndi O'Brien

Chandler, Arizona
Career Coach, Life Coach
MA, Life Coach Graduate Certificate, ICF (International Coaching Federation) Certified Coach
I offer career coaching services, including career assessments and resume writing services. I also provide general life coaching with mindfulness and meditation emphasized.
About Me
My name is Cyndi, and I have an extensive background in coaching, counseling, and education, with MA degrees in Counseling/Education and English. I also possess a Life Coach Graduate Certificate from Grand Canyon University, and I am an ICF (International Coaching Federation) certified life coach.
I am a solution-focused coach who will partner with you to set goals and get you started on a new and rewarding life path. I offer not only guidance, but training in meditation and mindfulness. There is always a solution to any challenge!
Other challenges that I can help you with are as follows: pandemic-related stress, Long Covid coping skills, sleep tips, and personal growth.
When I work with a client, we figure out main goals and determine best steps forward. Some of my clients are in a career that they want to improve with promotions and more work responsibilities, and they just need that extra dose of confidence that a life coach can provide. Other clients need guidance on starting or changing a career. I administer career and personality assessments as an objective assurance that my clients are on the right path to success. Additionally, resume writing services are offered for those who need extra help in marketing themselves to employers.
I also see clients who are interested in self-improvement in areas such as daily habits, stress, and relationships. Setting goals and learning new coping skills such as meditation and mindfulness (if desired) help my clients tremendously.
Some coaching outcomes that I see in my clients are greater life purpose, a higher degree of self-confidence and general well-being, and an awareness of the importance of healthy, positive daily habits. I love being a life coach because I can participate in and witness amazing transformations in my clients.
Reviews
2 reviews (5.0)
Her resume writing service was very beneficial. She helped make my resume more polished and I was able to find a job.

Elliot
She is very professional and easy to talk to. I would definitely recommend her as a life coach, particularly when it comes to career counseling. She has a lot of knowledge and good advice! She had great questions that helped me think about my goals in a different way. She helped me to make a plan to pursue more education for a future career change.

Danielle Dooley