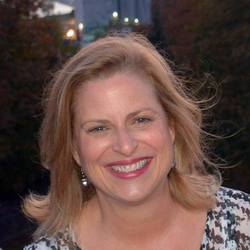 Cynthia Sisk

Seattle, Washington
Leadership Coach, Executive Coach, Career Coach
MA Clinical Psychology, MA Organizational Development and Leadership, Certified Evidence-Based Coach
Using a strength-based and solution-focused approach, I help emerging and established professionals and leaders to leverage their capabilities in current role or via career promotion or transition.
About Me
I have 20+ years of experience and training as an educator, researcher, healthcare operations leader, psychotherapist, and coach. This unique combination of training and experience provides the foundation for me to help my clients gain clarity, enhance their skill sets, increase accountability, boost confidence and self-efficacy, and live with more intention and in a mindful way. My coaching style has been described as collaborative, warm, and skilled. We start with an in-depth look at your goals, values, and strengths. I challenge clients to move beyond perceived obstacles and limiting beliefs, and to find that sweet spot where passions and values align. I encourage clients to be more intentional in decision making and to find alignment between personal and professional pursuits. My mantra: "One Life. Just One. Why aren't we all running like we are on fire towards our wildest dreams? ".
Please contact me via my website. I look forward to hearing from you.
Reviews
Working with Cynthia legitimately and literally changed my life. I met her after I had just been fired from a (terrible) job, and couldnt find momentum in any area of my life, personal or professional. Using a combination of just straight therapy and also what I love to call no nonsense nurturing, Cynthia helped me understand my own patterns, come up with new habits , and get out of my own way in implementing them. She offered feasible reading assignments , an insightful lens for many of the standard personality quizzes and just clear wisdom to help me chart my own path- even in dating and hobbies. I think our last session was years ago but my friends and I still frequently quip, #cynthiasays about advice or guidance she said years ago which I shared with them and we continue to find value in. The most challenging part of being Cynthias client is youll want her to be your best friend and to just hang out with her all the time!

Alyssa T