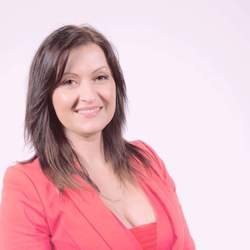 Cynthia Spark

Canmore, Alberta
Life Coach, Entrepreneurship Coach, Executive Coach
The John Maxwell Team
I coach entrepreneurs & business owners who are struggling with building their business from launch to extraordinary success. Partner with me to reach your goals faster and avoid costly mistakes.
About Me
Learn how to, once and for all, drop self defeating beliefs, self destructive habits, and get equipped with the tools to control your thoughts instead of your thoughts controlling you. You can live and work in a new, better and incredible life that you've created. The life you've always wanted, both personally and professionally is yours with my proven system.
I specialize in creative financing, business start ups, as well as group coaching (masterminds) at every stage of business, no matter where you are at along your journey.
I owned and operated a successful Coffee Bar here in Alberta and sold it for an incredible profit. The business was debt free and we sold out of everything every night! I understand sales very well.
I have achieved highest sales awards in the Real Estate business and many other forms of sales. One of my favorite things to do is make businesses money by helping you developing an unstoppable sales force.
At 34 years of age I became mortgage free by investing, managing and developing various types of properties.
I have learned by practicing what I teach. I believe strongly in teaching what I'm successful at, not what I learned in a classroom or an online program I graduated from. To be the best we must successfully accomplish these things first before we can effectively teach others.
I've spent years studying Neuro Linguistic Programming techniques, the invaluable leadership laws of John C Maxwell, and I'm a certified Speaker & Coach, Leadership Trainer, and Mastermind Facilitator.
I look forward to Coaching you toward your transformation into an extraordinary life that you deserve!
*Author of Guts & GRIT - Daily Inspirational Secrets of Success
Reviews
2 reviews (5.0)
I found Cynthia to be a very caring, enthusiastic coach. Very professional and definitely helped me in some key areas. I would certainly recommend her to anyone looking to succeed!

Chris Ciardullo
Very informative and friendly

Eddy Thibault