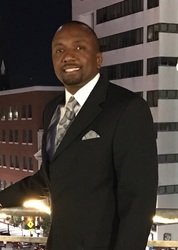 Dale Fairclough

Allentown, Pennsylvania
Life Coach, Career Coach, Business Coach
PE, CPC
My ideal client a) understands the benefit of having a dedicated coach focused on career, personal, or business goals and b) is open to deep exploration and developing actionable goals.
About Me
Since 2010, I have been successful in providing coaching customized to the needs of individuals, groups, and organizations. My coaching strategy generally involves establishing a personal or business vision, b) defining optimal strategy, c) pinpointing goals, d) developing an action plan, and e) providing ongoing support throughout execution to achieve success.
Clients have expressed appreciation for my:
- knowledge and confidence in discussing a wide-variety of issues
- ability to navigate between careful listener, inquirer, strategist, and planner
- being able to explore all aspects before sharpening the focus
- gentle, yet firm and consistent approach to holding them accountable
- patience and diligence throughout the coaching journey
Overall, I am pleased knowing that I always give my best to serve and support my clients through every step of the journey. I fully believe success is achievable if my clients are willing to put the work in.
Reviews
Dale's coaching began with an inquiry into my goals and responsibilities that helped me see my own work as an academic in clear terms as a series of projects that I have to organize and prioritize in a pipeline with a timeframe. By speaking regularly, we have worked together to create accountability systems that I have learned to use. I have never managed and multi-tasked my research projects more effectively than after developing these routines and habits. Dale provides supportive coaching that has inspired me to figure out the big and little steps on the way to my professional aspirations.

Gaston