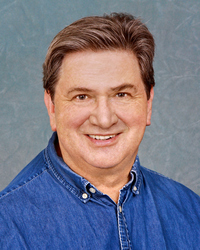 Dale Marcotte Phoenix, Arizona
Life Coach, Relationship Coach, Spirituality Coach
Are you stuck in your relationship,health or career? The pain of no forward movement always grabbing at you? My focus, imaging and balance technique will guide your steps. All limitation is temporary
About Me
I know.
You've tried everything to fix this problem. And tried again. And then maybe even tried more, harder, slower, higher, faster. Nothing has worked.
If this is where you are with any situation, in any area of life, please allow me to show you how to take clear action to get direct solutions that will guide your choice of your way forward.
How? Traditional Therapy is about curing illness or, at the least, mitigating its effects. Your sessions with me begin by correcting your performance by interrupting patterns.
Think for a moment. The essence of our frustration with any situation is that it feels static. Often so much so that our frustration can consume more and more of us. So pattern is by definition a static thing, right?
Now think, how is motion achieved on a video screen? By the constant replacement of one still picture with another ever so slightly different one. By guiding your body with willed action, your mind with memory and imagination and your spirit with the peace those bring, you will know how to crave, create, and enjoy creating that forward motion in any area of your life you choose. It is work that nets you results.
You will gain insight and clarity through shared questioning, conversation and humor. You will see that this process is one of increasing joy, the very stuff of life, the goal of life. If life alone were the goal, there would be no suicides. Nor even a concept of them. It's joy we are all after.
I have been a student of business, education, meditation, the metaphysical, the spiritual and their expression through the physical all my life. I am diversely trained from traditional performance coaching to reiki, selective awareness and raja yoga.I have been well acquainted with the black and repulsive places the mind and spirit can stumble into, and well aware of all it takes to find the path out. I am an experienced mentor and coach with long success at guiding others with heart, humor, down to earth ideas and actionable plans
Reviews
Dale has 4 reviews.
I really appreciate all the help and accountability that you provided. Thanks again!

J.M., Winnipeg MB
I just have to say how grateful I am for your help so far.
My mood, thinking and everyday experience are so much better in such a short amount of time; I never would have believed it was possible.
Thank you -thank you!

S.E., author
I recognize skill when I see it. Dale is impartial and unbiased which helps me make decisions and to determine what suits me. His experience as a relationship coach helps me tremendously to find the answers.

Kevin, Veteran, Phoenix AZ
I have worked with Dale over 13 years after meeting him when he was brought in to counsel and motivate the staff at a high-end design firm I worked for. At various times for various issues I have relied on his sage advice and intuitive abilities to teach me techniques to create success. Whether you need personal or professional guidance, you can rely on him through the peaks and valleys of life. Dale can always show you a different perspective. 5 stars!

D. Alexander, St. Croix, US VI