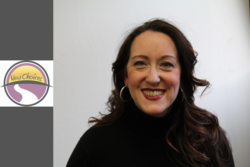 Daleena Ewbank

Liberty, Missouri
Life Coach, Career Coach, Relationship Coach
AACC
Are you a busy woman filling a lot of roles. With my personalized coaching style we will reduce your stress and overwhelm while creating a healthy balance of work, family, relationships and self care.
About Me
I coach busy women who have a lot of roles to fill in their life.
Do you find yourself spending all of your time taking care of everyone else's needs except your own? Do you find it hard to say "no" to projects, events, or helping friends, family and coworkers? Are you overwhelmed with life and all you feel like you have to take care of? Do you want to live a more satisfying comfortable life where you don't feel like everyone is taking a piece of you and there is nothing left for you?
It doesn't have to be like that. The reason you're exhausted and overwhelmed is you haven't set healthy boundaries, or prioritized what needs done. You put your needs and desires behind those of others around you.
This is where my coaching can help. You can take time for yourself, have loving relationships with your family, and feel successful and organized. You can create successful, healthy boundaries, and teach others how best to treat you. I create an personalized coaching plan to help you learn about what you need most, and how to create the organized, productive daily life you want and feel calm and cared for at the end of the day as you do at the beginning. After working with me through your individualized program you will have skills and tools to help you feel heard, empowered, and determine what's most important in your day and what can wait.
I have been a professional life coach since 2016, and I have bachelor's degrees in psychology, ASL interpreting , and life coaching. I also have 3 certifications through AACC in life coaching, and health and wellness coaching. I have also work with women who have been victims of domestic violence at shelter as an advocate, and am personally a survivor of being raised by a narcissistic mother. I want to help you find the strong, confident, resilient person you are inside and show it to the world.
Reviews
2 reviews (5.0)
I contacted Daleena during a time in my life when I was going through some major personal and professional changes. I knew the changes I was making were the right ones, but they were still taking a toll on me. I was stressed and struggling with self-doubt. Daleena helped me think of unique coping strategies that actually worked for me, and provided the structure I needed to set goals for myself, as well as a realistic path to achieve them. She was there for me the whole time to provide encouragement and accountability. Amazing person, incredible services. Thank you!

Anonymous
She is the most supportive and attentive coach I have ever experienced. She was there for me when I needed help weighing pros and cons for potential career decisions, while making me feel empowered and confident in my decisions.

Heidi