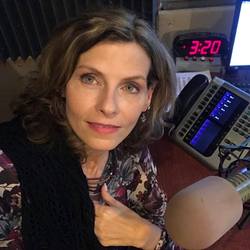 Rev Dallas Teague-Snider Birmingham, Alabama
Christian Coach, Leadership Coach, Relationship Coach
BA, BS, Protocol School of Washington, SMA, CMP
Have you been hurt by life? Healing begins when we trust someone to help us overcome our limited beliefs and behaviors that no longer serve us. You can be whole body, mind and Spirit. Rev. Dallas
About Me
Rev. Dallas, the Soul Restoration Architect, offers Intuitive Life, healing and a pathway for those looking to get unstuck. As an overcomer Dallas can offer both personal insight as well as real world professional know how. You can live a life full of joy. Are you ready to let it go? Whatever it is in your life?
It is my mission to offer a confidential space to inspire and encourage you to find your "inner frog" and leap toward the life God wants for you. When we reconnect with our heart center, we can heal those areas where life has tried to keep us from living in freedom. Freedom is the right to be who you were created to be and walk through any life challenge without allowing it to destroy you.
We need to consider the personal, professional and relational aspects of our life. When one area is out of balance our entire world can get turned upside down. We need to be active participants in our life and not just sitting on the sidelines wanting for life to happen.
Working with a trusted intuitive spiritual and life coach can help you uncover what is most important and clear the clutter so you can concentrate on the things that truly matter to you. Remember it's your life!
As we coach together, you will discover the tools, resources and trusted partner that hold you account for not letting yourself down. Sometimes we just need someone to offer a light so we can choose the right path along the fork in the road. Your journey is your journey. My goal is to help you along the way.
Through technology I can now offer coaching around the globe. We also offer personal retreats for a deeper spiritual experience.
Reviews
Rev Dallas doesn't have any reviews yet.