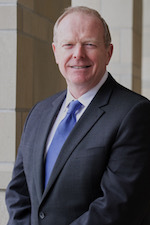 Dan McCormack

Boston, Massachusetts
Executive Coach, Leadership Coach, Business Coach
MBA, Smart Collaboration Accelerator (SCA), Energy Leadership Index Master Practitioner (IPEC), Certified Legal Manager (CLM), Co Author, CLM Study Guide
I coach business leaders and executives dealing with challenging transitions. I assist my clients in learning how to embrace change and finding the optimal path to achieve their goal.
Details

Boston, Massachusetts 02116
781-820-1401
Send Message
Visit Website
Hourly Rate: $200 to $500 US Dollars
Gender: Male
About Me
I work with individuals, executives and organizations seeking to develop their leadership capabilities.

At the start of all new coaching assignment I take the time to acclimate the client to coaching with our discussion revolved around the coaching process, reviewing what coaching is and is not, and then I will work with the client to determine preferences regarding the logistics, accountability and follow up commonly experienced in coaching.
My coaching philosophy is founded on the belief that it is our thoughts, feelings and behavior that determine the direction of our actions and I work with clients as they learn how to channel these attributes towards positive outcomes.
My successful client outcomes include executives restructuring management teams; leaders achieving their goals and advancing in their roles as well as teams learning how to adapt to new policies deemed vital by the organization.
My accreditations include ICF's Accredited Certified Coach (ACC), IPEC's Certified Professional Coach and certification in Smart Collaboration Accelerator (SCA) for team building. I adhere to the industry's ethical standards with my priority being the satisfaction of my client's goals.
My work experience includes 22 years as an executive of a $100 million law office, 3 years as the CFO and Board member of a 100 person health care facility and 15 years of progressive experience in banking, with the latter 5 years in the role off a Risk Manager responsible for the restructuring and resolution of $75 million in corporate loans. Overall, my experiences have afforded me the opportunity to become a good listener, strong analyst and great communicator; skills necessary and responsible for my success in coaching. I am compassionate in my role as a coach and truly enjoy helping others. I welcome and would appreciate the opportunity to discuss how I can assist you in embracing the change you are dealing with as you learn how to move forward in a positive direction.
Reviews
10 reviews (2 verified) (5.0)
Several months back I had the pleasures of connecting with Dan to start developing different techniques and approaches on guiding teams to make decisions that benefit the firm and enhance their career growth within the organization. Dan gave the necessary tools to allow me to look at matters on a higher level and focus more on the visual needs of the organization. Dan is a great mentor and really makes you think outside the box.

Paul Leonard
Dan has been very supportive. He is a real pro.

DBM
I recently completed a 12 session coaching program with Dan and it was phenomenal. In that time he was able to help me change my perspective and broaden my understanding. He taught me how to see my role outside of the previously myopic scope I had. He helped me find ways to broaden my impact on the firm. He helped me to see that I can engage different levels of my firm's administration, attorneys, and management in a productive and service oriented way that will get me noticed and allow me to advance at a quicker rate than I was going before our sessions. I highly recommend Dan for anyone looking to improve their professional and even personal life.

David Fuentes
Dan is deeply caring and methodical. In the 12 weeks that we worked together, he helped me work out many aspects of my business, always with a focus on where my heart, mind, and values were in the process. Dan is not afraid to ask tough questions and manages to do so with gentle respect for his client's feelings.

Rich Heller
I started working with Dan during the start of the pandemic. I am SO happy I had Dan as my coach during this transition. I worked with Dan for 3 months and he helped me become better organized with my marketing plan and held me accountable so I achieved ALL of my business goals. He is very professional, inspiring, and a great listener. I highly recommend Dan! 

Lenamarie
Dan was my peer coach while completing our IPEC training. We had weekly sessions. At the time, I was going through a job transition and later a career transition. I credit those sessions for several fantastic interviews as well as a smooth transition. Dan is a great coach!

Jennifer
Dan did an amazing job helping me discover opportunities for me to grow my business. He helped me clarify my vision of where I wanted to take it and implement an action plan that enabled me to meet my goals. Along the way he validated my struggles and redirected my focus to be more productive. I highly recommend Dan!

Jeanine Mouchawar
It is my good fortune to have known Dan for the past two years on a Professional basis. Dan brings excellent experience, energy, and practicality as a Coach. Even after being successful in my own business Dan has successfully Coached me to better organized, establish priorities, and helped me to find ways to keep myself accountable to successfully make positive long-term changes in both my business in personal life. Dans strengths include his empathy from substantial personal life experience, business acumen, and the ability make a client feel very comfortable while still being able to challenge and motivate a client to reflect on the best ways to move forward towards their goals.

Ed Levine
Dan is a seasoned professional with deep expertise in strategy, business operations and executive coaching. He is insightful and intuitive and at the same time challenges his coachees to own their success. Working with Dan feels like having a champion who cares about your success. He provides that safe space to share your thinking, doubts and ideas for growth. Working with Dan is a gift.

Natalie Loeb
I have had a great pleasure working with Dan in the past one year. Dan is a highly effective coach. I felt very comfortable working with him. He is kind, supportive which allowed me to open up and communicate with him freely. Dan is also very professional, knowledgeable and insightful. With his great help and guidance, I was able to successfully build clear strategical business and transition plan from short term and long term perspective towards my passion. I was always inspired and motivated after each session with him and had strong sense of accountability to continue growing and moving forward my desire outcomes. Appreciate very much and look forward to continuing working with him in the future.

Minnie Zhou, BPO at Sanofi