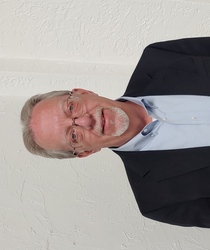 Dan Mirgon

Salt Lake City, Utah
Business Coach, Executive Coach, Leadership Coach
40+ yrs as a CEO, Advisor, Consultant and Coach
Our clients reached a point where working for someone else became unbearable - started their company - became successful - then hit a wall. We're here to help them over it.
About Me
3 KEY AREAS OF FOCUS WITH THE CEO:
• MINDSET - The Leader's Vision, Influence and Effectiveness
• MONEY - The Profitability & Protection of the Leader and the Company
• MANAGEMENT - The Performance of the Leadership Team
THE TOP ISSUES OUR CLIENTS REQUEST HELP WITH:
- Leadership Training & Development
- Strategic Focus
- Communication Skills
- Marketing Products or Services
- Sales Coaching
- Organizational Development
- Change Management Issues
Over the last 40 years of business ownership, I've learned what it takes to drive PROFITABLE GROWTH and achieve LEADERSHIP EXCELLENCE.
Our proven 3 Step process helps you:
- Focus on what drives the consistent high performance you need,
- Achieve measurable results,
- Assures that you can sustain those improvements for the long-term — not only for yourself, but also for your team and entire organization.
Working together, the CEO's of small, successful organizations finally SOLVE THEIR BIGGEST PROBLEMS and CAPTURE THEIR BIGGEST OPPORTUNITIES.
It all starts with a simple conversation. No "Sales Pitch" - Just Listening and Learning
Together we'll create the most effective plan to move you forward.
We're here to help.
SCHEDULE A 15 MINUTE CONVERSATION: - calendly.com/danmirgon
PHONE: - 801.386.7920
Reviews
I've spent 20 years growing as a leader, but last year I realized there was still a missing component: I needed a new kind of coach, someone with an objective perspective who could help me find my blind spots, maximize my strengths and potential, and map a clear path to be a better leader for the people I have the privilege of serving. Dan Mirgon is "That Coach", and I am extremely thankful for meeting him and for the time he has spent investing in my success as a person and a leader. Dan focuses on the whole person, not just leadership skills. He cares about seeing me succeed with my personal goals, family and marriage goals, as well as my professional and leadership goals. I highly recommend Dan to be "That Coach" who can help take you to the next level as a leader for yourself and the people you care about.

Keith