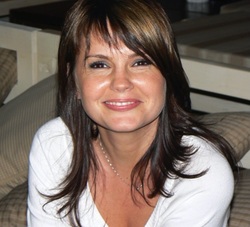 Dana Bursuc

Bucharest, Bucuresti
Executive Coach, Business Coach, Life Coach
Executive Coaching - ACSTH, ACTP, Certified Trainer, Personal Development Consultant & Art Therapeutic Life Coach, Harrison, MBTI, Blue EQ
Are you feeling overwhelmed, trapped and stressed by challenging contexts, wishing to INFLUENCE and UNLOCK new possibilities? Let's talk about! Broader views lead to better decisions & results!
About Me
Do you find it difficult to cope with and navigate today's challenges? Are you experiencing reduced visibility over future opportunities or possible solutions? It is time to step back and explore together broader views, various angles, hidden insights or blind spots and light up new alternatives, better solutions, more resources and higher confidence.
Do you feel that you have limited power and influence over stressful situations, difficult people or results? Are you losing your confidence, your joy, meaning and you find it harder and harder to relax these days and enjoy the journey?
You can access my solid business expertise built over 20 years of business management in multinational corporate environments, facing difficult challenges: business turnarounds, drastic organizational changes, complex acquisitions & mergers, rebrandings, operational issues.
You will partner in for valuable discussions with a high experienced coach & trainer: over 2,500 coaching hours and over 1,000 training days, working with clients from various industries, with various obstacles or questions, using various tools and methods in a transdisciplinary approach, focused on practical solutions.
You will undoubtedly gain broader perspectives, valuable mind shifts, higher influence, access to your inner strength and entrepreneurial creativity for practical and feasible solutions.
How we navigate our life challenges shapes the fascinating story of our life, of our transformation journey, of our impact. Together we will design the story that brings meaning, joy and fulfillment to you, and we'll uncover resources and strength to make it happen.
We will switch off the autopilot mode in your life, when contexts, people, problems are deciding your journey and restore influence power with a growth, thriving and solution focused mindset.
There are doors toward valuable perspectives, creative solutions, meaning, strength, joy & impact!
Reviews
3 reviews (5.0)
I was fortunate enough to be Dana's mentee for almost one year. During this period I appreciated her enthusiasm, practical examples from her professional experience and the ability to develop a relationship of trust. She used experiential learning situations in order to allow me the opportunity to identify concerns and potential solutions. Dana empowered me to take risks and do things differently by implementing creative solutions. Thank you!

Roxana Bucatica
After meeting and having Dana as a coach, I can say: Meeting and working with Dana it's a must! As a coach Dana made me trust her after the first minutes. She challenged me, made me face my fears, made me feel confident that I can achieve what I want. She is a professional with a very positive vibe. Working with Dana, learning from Dana, learning what Dana knows was a great advantage for me

Cristina Stanciu
I asked Dana to help me in one of the most difficult moments in my life: my world was changing fundamentally, at very high pace, and I was trapped in limitation patterns, walking on known roads, in comfortable vehicles. I had to do something. Weve worked together on key relevant topics and multiple blockage levels. The most valuable gift I have received wasnt the fact that Ive efficiently managed to embrace change, but the fact that I started to see changes as gates of creativity and opportunities. I willingly allowed my creative potential to express and by doing that to succeed. Now, I sincerely love change, and I strongly recommend Dana Bursuc when you are ready to upgrade!

Florina Cristescu