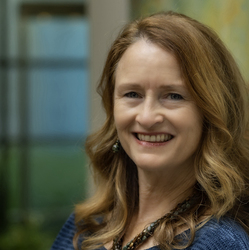 Dana Conley

Newport Beach, California
Money and Finance Coach, Life Coach
MA, MS, Certified Financial Recovery Counselor,
I partner with individuals and solopreneurs to support them in creating a healthy relationship with money so they can experience greater peace, security, and freedom in all areas of their life.
About Me
I believe money is our most valuable partner in creating and living a richer life – a life of greater value, meaning, and purpose. Let's create yours together.
Hello, I'm Dana!
My heartfelt intention is to inspire and support you in creating greater Harmony in your relationship with Money so you can live a richer life.
As a Certified Financial Recovery™ Counselor, I provide the guidance, tools, and support you need to recover, heal, and take charge of your financial future.
I see myself as a guide on your journey. I provide a safe space for you to transform your relationship with money. I offer a holistic approach that addresses both the practical and emotional sides of money so you can:
✔ Reduce your stress, fear, shame, and anxiety around money 

✔ Break the cycles of over-spending, chronic debting, or worrying about your future
✔ Increase your income, build your savings, payoff your debt, and live within your means
✔ Become aware of your unconscious beliefs, attitudes, habits and triggers 

✔ Develop greater awareness of your true needs, wants, and desires 

✔ Learn to manage your money with greater intentionality and mindfulness.
My approach has been shaped by my love of learning, commitment to personal and spiritual growth, holistic healing and coaching background, and my own struggles with money.
In addition to my Master's Degrees in Counseling and Spiritual Psychology, and certification as a Financial Recovery™ Counselor, I have also mentored with Bari Tessler and her Art of Money™ programs and incorporate her financial therapy and somatic practices into my work with clients.
If you are ready and willing to heal your relationship with money, I would love to be of service to you. I invite you to take the first step and find out how working together can spark an inner revolution that touches every aspect of your life.
To your peace, security and freedom!
Reviews
5 reviews (1 verified) (5.0)
Dana is very compassionate and knowledgeable. She has helped me make real progress toward my goals.

Sara
Dana offers a warm, grounded, and loving presence in her coaching. She helped me assess my needs, organize my accounts, and skillfully guided me to create a financial plan at a transitional time in my life. She was a delight to work with and I'm grateful for her kindness and expertise.

Suzanne S.
I am saving more money and watching my passive income grow! Dana is patient, understanding, uplifting, and a problem solver. Before working with Dana, I had a simple spreadsheet and I now have a detailed financial plan for my future.

L.H., Real Estate Investor
I wish I wish I had started working with Dana 5 years ago It would have saved me a lot of money! I wasnt fully aware of my monthly expenses or income. I overspent and bought things I didnt need. I never saved for major expenses and needed to dip into my retirement account more than I liked. Now I am conscious about where my money goes. I prioritize my spending and am mindful of my purchases. I have paid down credit cards, and have a savings plan for the things and experiences I truly desire. I highly recommend working with Dana. It has been a rewarding experience. Dana is CALM. Respectful. Gentle. Caring. Nonjudgemental. She has lovingly guided me every step of the way. She supported me in becoming more mindful and establishing better habits. The process has restored my self confidence and strengthened my ability to take care of myself. I now know that I can do this.

Jodee K.
Dana is accepting, supportive and loving in her approach. She has a clear and calm way of helping people look at their internal beliefs about money as well as getting in touch with their actual spending. She does it without judgement and empowers her clients to make changes, one step at a time, while making incremental progress and reaching their goals.

EPersa