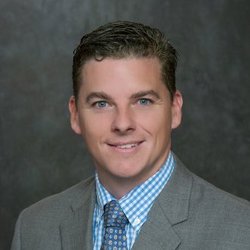 Daniel Brown

Lafayette, Colorado
Business Coach, Career Coach, Leadership Coach
Chartered Accountant
Working with small business owners and entrepreneurs (1-20 employees) - providing awareness and knowledge to help increase earnings, have more personal time off and enjoy the journey! Hit your target!
About Me
I have over 20 years of business experience having worked as an external auditor in Australia and here in the US with companies such as KPMG, Deloitte and Moss Adams. This training allowed me to learn the secrets to dissecting financial statements and be able to quickly understand what a business does to generate revenue and where some opportunities may exist for cost savings.
When I work with clients their needs/questions typically fall into 1 of 4 categories and the coaching platform developed by the Catalyft Success Partners and utilized by their certified coaches addresses each of these areas:
1. What am I on the planet for? What is my gift that makes me unique in my business offering?
2. Why aren't there enough hours in the day to accomplish everything? How can I earn more money doing what I am doing?
3. What are my ideal products or services? What does my ideal client look like? How do these ideals compare to what I am currently doing? Does my offering utilize my gift?
4. I want to work hard once and be able to develop intellectual property that I can license or sell on a broader scale to create a passive stream of income that is independent of my core business offering - how can I achieve this?
We have patented intellectual property that enables quick dissection of an issue and provides several avenues for resolution of these issues faced every day by small business owners. By utilizing courses that specifically address these areas, as well as one-on-one coaching and Peer Advisory Boards we provide a full service coaching platform that will help small business owners "get unstuck" and transform the way they look at themselves and their business.
We believe in developing a community for small business owners as well as a mantra that you can have success in business AND in life. These things don't have to be mutually exclusive and using my background in accounting and business with the coaching platform I can help you take your business to the next level.
Reviews
Daniel doesn't have any reviews yet.