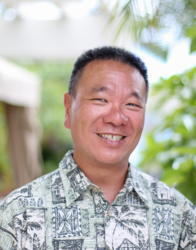 Daniel Fung DreamMaker

Burnaby, British Columbia
Life Coach, Business Coach, Career Coach
CFLC, CFT, SCMP
I coach people over 30 who are stuck; have a dream; want to start a business or a new career, and yet unable to move forward. I want to help you overcome your fears and negative mindset.
About Me
I'm the "DreamMaker" and have been coaching since 2014. I love seeing my clients transform into who they want to become. Coaching is my passion, my dream and, my calling. My original goal was to help 10,000 individuals with their dreams, however, as I started my new career it was an easy target. My new target is now 1,000,000 lives.
I've been gifted with these 5 top traits where I can use them to help you.
1-Learner: I have a great desire to learn. My curiosity of you excites me. I pay attention to what's going on around you. I listen. I ask simple, yet deep questions. The more I reflect on what I know, the more problems begin to reveal themselves, and eventually, solutions start taking shape in my mind.
2-Achiever: I take great satisfaction from being busy and productive and not content unless I deliver the best performance or the most outstanding results for you. I work harder and longer than most people are capable of doing. I am determined to continue working with you until your outcomes become recognized.
3-Futuristic: The future inspires me, and I inspire others. My ability to think about your future creates a desire to make you the very best. My strengths channel my energy toward what you can accomplish in the coming months, years, or decades.
4-Ideation: I am fascinated by ideas. I experience satisfaction when I scrutinize, assess, examine people. Driven by my talents, I use much mental energy to devise innovative ways of doing things. I tune into people and figure out what makes them tick. I regard myself as highly logical and yet intuitive.
5-Activator: I can make things happen by turning thoughts into action. I help you feel enthusiastic about life. I naturally gravitate you to situations where you can be your true self. I empower people. My presence reassures you that you're ready and capable of tackling assignments, spearheading projects, or playing key positions on a team. I easily stir people's enthusiasm with my cheerful exuberance for life.
Reviews
16 reviews (5.0)
Daniel is one of the most humble, knowledgeable and intuitive Life coaches I have seen. His work is heart centred and he takes his clients to a higher level of accomplishment by listening thoroughly and asking the right questions, he helps his clients work through internal obstacles and fears to accomplish greatness.

Sara
I went to Dan seeking clarity on life and career direction. We went through a number of exercises and discussions that really opened my awareness on my fears that were blocking my clarity. Daniel is a genuine good guy & coach who cares about your growth. He is also GREAT at following up on you, which I highly value :) Having someone check-in on you is lacking from many services & businesses in my opinion. Dan has many great tools and exercises at his disposal to work through your blocks. He went through the training and continues to learn, practice and connect with his personal growth communities and coaches. He has been very helpful on my journey and I recommend him.

Caitlin
Daniel is attentive, intuitive and empathetic. He meets you where you're at and gives you the support and tools necessary to gain insightful perspective into your own life, habits, excuses, and then come up with real life solutions. A genuine and invested coach dedicated to pushing you to live your best life. Thanks Daniel!

Sarah
Daniel has been working with me to overcome behaviors that have been deterring me from achieving my life goals. He is kind, honest and respectful. With his help I have been able to overcome serious procrastination, create more genuine relationships, and move into a life filled with happiness and fulfillment. Working with him has been life changing.

Rose
After one coaching session with Daniel, I feel like I have gained a deeper and more meaningful insight into what my goals and fears are. He was very supportive, understanding, caring, and intuitive. He has provided me with several great tools that will help me in becoming more confident and less fearful to accomplish my goals. I highly recommend him to others.

Judy
Daniel is a fantastic life coach! He was integral in helping me reconnect with my daughter, whom I hadn't heard from in a long time. I couldn't have done it without him.

Maria
Daniel is a thoughtful and well-grounded coach who is constantly learning and refining his craft.

Eric
Daniel is an honest heart-felt man whom I trust. I would have no hesitation in recommending him to others.

Linda
Daniel, thank you very much for your coaching and guidance. I have now started my small business as an orphanage with two kids. My next step is to start a school and own the land that I rent from.

Hannah
Thank you Daniel! We definitely make a great team and you're only able to see these qualities in me because you also have them within yourself. Thank you for being one of the kindest, caring and thoughtful men I know. You've helped to restore my faith in men.

Vanessa
Thanks for the connection Daniel, I looked at your timeline and business page and WOW! I'm in a better mood than I was 10 minutes ago! You are quite an inspiration! Is that your family in your cover photo? Such genuine happiness!

Anonymous
THANK YOU for ALL THE WORK, TIME, PATIENCE, and GUIDANCE you have provided. The change in my thought patterns and behavior have been so heavily impacted in the most positive way. I look forward to future sessions as well. Coaching with Daniel is a fun experience. I looked forward to the encouraging calls and insights he provided each week. He desires to see his clients understand the material and discover their true passions and desires for themselves. He patiently coached me through emotional and physical risks that seemed far out of reach before starting the program. I highly recommend coaching with Daniel Fung. He will undoubtedly coach you towards your true inner passions. I was one person following two career paths. I was afraid to let go of the safe route and follow the mysterious unknown passionate one, but I understand that fear tactically holds us back from the unknown, where our soul desires to wander. I specifically feel like I am moving in the direction of freedom with my career, but also with the relationships I am rebuilding with my family, which my huge emotional risk since starting coaching. Thank you for the investment you have made into my life and seeing me grow. You are a tremendous coach and it was wonderful working with you!! I had specific concerns about being coached by a male, but there was never any discomfort in sharing personal information with you. I was afraid that I would be coached or pushed or persuaded in a direction that wasn't where I wanted to go, but coaching is all about what my willingness is to do what I'm saying I want to do.

Stephanie
Daniel is very professional, sincere, supportive and encouraging throughout my 10-week program. He was always punctual on our calls and was wonderful in encouraging me to 'let the work - work me'. This is a great program that really helps you explore what is holding someone back AND provides great tools to deal with uncomfortable situations. I am a better, stronger and more confident person today and I look forward to additional coaching with Daniel.

Kit
I am very grateful that when I started my coaching journey, Daniel was paired with me to be my coach. We had an instant connection within the first session that lasted through out. In this process you dig deep and much of what is discussed is very, very personal. With Daniel I was at ease and felt he was a trustworthy person to share it all with. I took the approach that the more I shared and the more open I was, the more I would get out of the program. He gave me an open ear and a safe place to do that.

Brad
Daniel is a fantastic coach. He made me feel at ease on the first call. Each week he made sure I fully understood the information covered in the chapter before we moved onto the next. He did not hesitate to call me out if he thought my fear was answering or if I did not look deep enough. It was a great journey of self-discovery. I look forward to taking everything he taught me and practicing it in my life.

Debbra
I can honestly say that the one coaching session that I had with you was the catalyst that accelerated my career path in the direction I have wanted to go for years now.

Peter