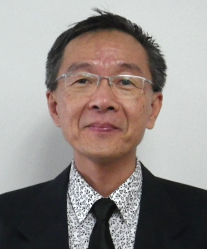 Daniel Wong

Petaling Jaya, Selangor
Leadership Coach, Executive Coach, Life Coach
MBA, NLP Master Trainer & Coach (NFNLP US), Professional Conversational Hypnotherapist (IAPCH US), Specialist is in Neuro Hypnotic Repatterning (SNLP UK)
Those who find difficulty/pain in the areas of: - Leadership/Management/Communication Skills - Building Confidence/Self Esteem - Goal Achievement - Moving Up/Forward - Personal Mindset Transformation
Details

Petaling Jaya, Selangor
Send Message
Hourly Rate: $150 to $550 US Dollars
Gender: Male
About Me
•Do you find yourself stressed up in engaging, leading and influencing people?
•Are you at a lost behaving in ways that doesn't help to enhance your relationships with your boss, colleagues, customers or even family members?
•Are you caught up in a rut spending all your time chasing after material wealth and losing out on your quality time with your loved ones?
You can rest assured as you progress in your coaching sessions, you will understand yourself and others better through accurate personality self-assessments; and significantly improve your people handling and influencing skills weekly using the latest proven techniques and Neuro-Linguistic Psychology/Programming.
Many of your headaches dealing with tough attitudes shall go away! And by the end of the quarter, you'll be well ahead to handle relationships, connections and influencing others so much better and perhaps, making a real difference in their lives and as well as yours.
My Clients are:
•Finally, those who are highly skilled in people skills
•Wanting to transform their current relationships to new higher levels of connection, fun and understanding
When you hire me, you get:
1.To truly understand yourself and others so much better
2.To be more grounded in yourself and being; what's your personal directions or life purpose
3.To learn surprisingly powerful proven tools to influence others from the worlds' greatest negotiators and master persuaders
4.To have your mind reprogrammed and have your mindsets changed positively; and become highly creative in dealing with people & situations
5.To learn the methods to change your unconscious habits in dealing with people effectively
6.To enhance your relationships and communication with your bosses, colleagues, customers, spouse and children.
Credentials
•NLP Master Trainer Certification, NFNLP US
•Certified Professional Conversational Hypnotherapist, IAPCH US
•has more than 30 years experience in corporate world, of which 19 years has been spent on coaching
Reviews
18 reviews (5.0)
Daniel is an exceptional coach and trainer with extraordinary knowledge and vast experience. I truly enjoyed his sessions and look forward for more in the future.

- Mona Al Deik, Learning and Development Manager, Supreme Council of Health, Riyadh
I thank Mr Daniel for all his effort to share his wonderful learning experience with me. He is a real mentor and coach. 2 years after his coaching sessions, I am now the CEO of International Corporation in addition to my earlier position as Head of International Corporation.

Ahmed Al Sadham, CEO and Head of International Corporation, King Abdullah City of Atomic Energy, Riyadh
A very good morning to you. Beside that I just also want to thank you for your wonderful presentation and exercises, participants thoroughly enjoyed the sessions and found you very effective teacher. I hope we can continue this learning process with your expertise whenever possible in future.

- Dr Tasneem Fatima, Deputy General Manager, Health Services. Marie Stopes Society. Pakistan
Subject: Creative & Innovative Thinking Skills Using NLP Dear Daniel, It was a great learning experience at your last workshop, thank you very much Stay in touch.

- Poh Yew, Director, Creative Wizard Sdn. Bhd.
Thank you for your sincere thoughts for all of us. You are really a great teacher. I hope someday, all the teachers in Malaysia would be like you… at least when I was growing up, most of the teachers are teachers because they want to be one. Now days, they become a teacher because they could not get other jobs..

- Salina, Manager, Alcatel-Lucent Malaysia Sdn. Bhd.
Yes, we had a great time attending your training session last week. Learn a lot and now trying to implement the things that we learn in our everyday lives so that we not only improve and better our working lives, but also with our personal lives……. with our spouse.

- Desmond, Senior Manager, Transwater Tenaga Sdn Bhd
Of course this is my deep compliment for the 2 days session that we had for "NLP for the Super Sales Executives workshop". The session was very interactive among the trainer and attendees, and the experience sharing during the course inspire me a lot. Definitely the credits goes to you, Daniel, who has lead us along the session.

- Jacey Wong MT, Service Manager, 2nasco Sdn Bhd
I should thank you very much for helping me with my problem over claustrophobia. Right after the session, I felt very light and I felt like my entire burden has been lifted. Before this, whenever I think of confined space or a situation where I can't control, I'll get panic. But now, I can think and be in any situation and still be confident and relax about it as if I never had that problem before. I really appreciate your help and looking forward to see you again soon.

- ANGEL, Club Ambassador, MINES Excellence Golf Resort Berhad (465903-W)
I was really impressed and surprise how our subconscious mind can influence us so much and thanks for sharing such a precious knowledge to all of us. It has been a great and entertaining coaching full of new knowledge which we could not learn in school. By doing more self programming will help me to be much more better person.

- Ng Chuan Teik , Process Engineer, Malaysian Newsprint Industries Sdn. Bhd.
Yes, we did enjoyed your coaching and the shared knowledge. It's definitely empowering and we are excited to share the acquired knowledge, the power of positivity and our subconscious mind. It has elevated our awareness level towards people's reaction/ response, body language and pulling out their key values or key points during verbal conversation!

- June Yap, Client Service Head, RUNCIT MEDIA SDN. BHD.
Just want to update you, I totally quit smoke after your help. Thank you very much and really appreciate your help. Now, I no need to rely on anything while I am thinking or stress. My life is brighter and I am happier now.

- JeffreyChoonLeong.Lam@Statschippac.com, Senior Engineer
In a nutshell…The Progress is superb…Your treatment has worked miraculously and the problem is gone now! So I really don't need to use any other therapies now. Now I am fully awake and alert every day with 100% efficiency even if I don't get 7-8 hours of sleep. The problem when I woke up early and couldn't go back to sleep is also now gone. The Baby Sleep where you breadth from your stomach also works like a charm and I am hardly into one or two minutes of it before dozing off to sleep. So really I have no words to thank you in the impact you have made on my life and in curing a mental ailment that was there for over 20 years! THANK YOU DANIEL!!!!!!!!!!!

- Fahad Paracha, Finance Director. Marie Stopes Society
"Mr Daniel is very inspirational to me. He has not only made me explore the human mind, he has made me understand myself even more. His method of coaching and sharing is awesome. I would love to join any other sessions by Mr. Daniel. He's not only down to earth, but he is also knowledgeable and I like his style (of coaching). Thank you, Mr Daniel. My life has indeed changed for the better!"

– Nisa, Admission Administrator. Monash University
"No. 1. I have gained enough confidence to disconnect myself from the anti - depression pills and surprisingly I am perfectly fine!!! Before, I was so scared to cut my dependency. No. 2. Good news. I have also quit smoking! It was like a big obstacle in my life. Mr. Daniel, It was a miracle to meet you. I just wanted to thank you once again for the things you have done for us in the coaching sessions besides the ways in which you assisted me personally."

- Dr. Leila Mohajer, Lecturer/Sociolinguist, Universiti Sains Penang
He looks fantastic & show tremendous change. My boss is surprised with Tarmizi's character which has changed lately & he has proposed to send more people to your coaching.

- Mohd Suhaimi Abdul Hamid, Head of Business Banking, Maybank Berhad
I really enjoy & appreciate your coaching especially your 'warm' teaching style. I believe I have been hypnotized during 2 weeks of the learning (immediately during the sessions) to be a better person.

- Edi Hamli Bin Zahariman, Alcatel-Lucent Malaysia Sdn. Bhd., Deployment Management QA&CC
It is indeed a blessed opportunity for me to meet up a wonderful guru like you in my life! The coaching sessions has really inspired and opened up my mind for true transformation, and it came just in time!

- Wee Hok Tiong, Factory Manager, Fujikura (Malaysia) Sdn Bhd
I'd like you to know that your coaching had made a positive impact to me even though its just 2 months. I applied some of your teachings in work and in personal life. After your workshop, my biggest achievement at work so far, was being able to turn a nasty parent of a student (who shouted at my face), into a very pleasant customer. And he became a friend and very keen on bringing his other child to study with us. Also somehow for my personal life, my relationship with my husband improved as well as with my girls.

- Lily Wong, Student Administrator, International Medical University (IMU)
The Smart Way To Find A Coach

1 Describe Your Goals

2 Get Matched

3 Free Consultations
Find My Ideal Coach Now