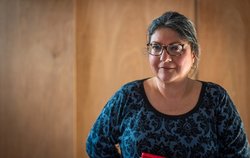 Daniela Simionescu

Bruxelles, Capital Region of Brussels
Life Coach, Career Coach, Relationship Coach
MA, Animal Assisted Therapy
I coach singles in their 40s or 50s looking for deep changes in their lives and careers. I support my clients make healthier choices that are more in alignment with their individual goals and values.
Details

Bruxelles, Capital Region of Brussels
+32474236431
Send Message
Hourly Rate: €50 to €120 Euros
Gender: Female
About Me
We are a good match if, now in your 40s or 50s, you are looking for some deep and meaningful life and/or career change, but you feel stuck.
Maybe you love your life, but find yourself often longing for something more, and different. Maybe you do not know yet what this would be and how it would change your life or the effort that it would take or whether you would succeed. This can be scary. But for sure, deep inside, you know how it should feel: it should make you feel alive, a "hell yes" coming from your gut.
Maybe you love your life, but find yourself more and more remembering "that thing". Yes, that one you have always thought you would do to make the world a better place, your hummingbird part. But life caught you before you could even start and guided you on a different path. It could be so many things - accelerate your career now that the children flew the nest, write a book, find your soulmate, adopt a child, go for a world tour, or simply play the guitar.
You feel stuck, or undecided. Or scared. Or you simply think you are not good enough.
Trust me: you are.
There is no big or small goal, it is just a great goal. And unique, because it is yours. I am sure that you are capable of doing so many things and you are great in so many ways. I am most of all sure that your dear ones would like to see you doing plenty of this or that.
This time it is not going to be about what other people would like you to do.
We will concentrate on the seed you have planted deep inside you so many years ago: a seed that is now asking to grow.
Working with me means that we are going to do a lot of courageous work together. We are going partner deeply in this endeavor, and, at times, it is going to be hard. My role in this journey? I will be there by your side, rowing, jumping swimming next to you (or pushing away that cake, or that smartphone).
I will support and encourage you, mirror what I see in this adventure and speak you truth.
And never let you down.
Reviews
3 reviews (5.0)
Daniela knows how focus on your strengh points and making you feel confident about yourself. She has a scientific background, which equip her with a methodic way of working, but she also knows how to balance freedom during the conversations allowing deep questions (sometimes root causes) to come about.

Esther Camilo
I have worked with Daniela for few years. Her advice and insight have been very valuable for me no matter what was the issue at the time. She has helped me through work and personal stress, irrational fear of driving, and loss of my mother. I highly recommend Daniela to anyone struggling to find their path, whether it's about career, health or relationships.

Camelia
I have been working with Daniela for over five years. I find her perceptive, insightful and intuitive. In the coaching she has helped me get a handle on complex situations and to find constructive ways forward. I appreciate her empathic support and curiosity. I strongly recommend her as a coach.

Ruth