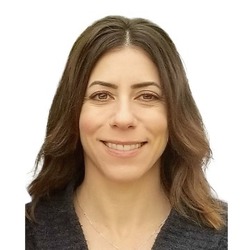 Danielle Noble

Ojai, California
Career Coach, Life Coach, Retirement Coach
BA, MSW
Are you where you want to be? Or, are you at a crossroads - starting/changing a career, becoming a leader, or retiring, yet something doesn't feel right? Let's get you aligned, on track, and growing.
About Me
I believe you have what you need to grow from where you are now to where you want to be. Yet, now, as you are at a pivot point in your career or life, or want to make a change, something feels misaligned.
We all need the right space for growth and support along the way. You don't have to do it alone.
I will hold a safe space for you to get touch with parts of yourself that you have forgotten, or make new connections, find your alignment, and grow. You will explore what matters to you, tap into your inner wisdom, see other perspectives, create a vision for your career or life, and take steps towards your potential, fulfillment, the life you want and were meant to have.
I believe that meaningful work happens between calls, through reflection and action. Sometimes I will offer an exercise, sometimes you'll pick, and sometimes both. To be different, you'll have to do differently.
I'm caring, intuitive, down-to-earth, straightforward, and calm. I'm going to challenge you to take action, hold you accountable, and cheer you on along the way.
I know career and life change personally and as a leader. I promoted up, shifted my focus, and promoted some more. I've relocated and changed the way I live.
I honed my skills as a coach by being a leader, mentoring, the Co-Active Professional Coach Training program, my background in social work, and tenure in public service.
I practice yoga and meditation. I exercise, hike, cook, and actively do nothing, which helps me stay aligned. And, my practices help me connect with and be present for my clients as they grow.
To find out more about me and how I work, visit www.spacetogrowcoaching.com.
Reviews
Danielle is wonderfully empathetic and very tuned into the energy of our sessions. She always knows how to bring out the secret goals I have buried in my heart and helps guide me toward a way to realize them. It's an incredible skill to attune to someone the way she does. I'm thankful for her all the time she puts in. She's exceptional.

Justin Benson