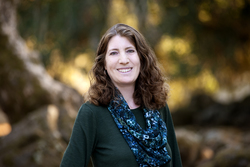 Danielle Thompson

Coeur D'alene, Idaho
Health and Fitness Coach, Christian Coach
Are you tired all the time? In coaching together we will use delicious whole foods and simple daily practices to help you restore your energy, so that you can fully focus on your God-given purpose.
About Me
If you feel like you're working hard to be healthy but still constantly exhausted, please know that I understand your frustration. For the majority of my life, fatigue has been my constant companion. At my worst, I was sleeping 10-11 hours a day, and slogging through my waking hours barely able to keep up with the basic tasks at work and at home. It felt like my body was my enemy, keeping me from living the life I so desired to be living. It was so lonely being constantly told that I looked fine, when I felt so fatigued.
As I started to climb out of the hole of exhaustion though, I realized that my body was not broken or defective. I just needed to learn to communicate in its language, to give it what it needed. Today I have more energy and feel better than I ever have before. And I'm constantly amazed at how simple things like food, movement, and gentle detoxification affect how I feel so drastically. The world has opened up to me in a way that I once would never would have believed possible.
Along my journey I've received training from:
The Nutritional Therapy Association
Professional Christian Coaching Institute
Restorative Wellness Solutions
The Institute for the Psychology of Eating
These days, helping others experience renewed health and energy has become one of my greatest joys in life. And as a Christian, I know just how comforting it is to walk this road with a fellow believer who understands exactly what you're going through and is there to help and support you each step of the way.
Together, in Functional Nutrition Coaching we will:
*Create personalized plans to build your energy
*Work together as you find what works best for you
*Use functional testing to find what's really draining you
*Focus our minds and hearts on comforting Biblical truths
*Avoid fad diets and harsh programs
*Talk about real food and simple strategies for long-term energy
If you're interested in discussing how coaching could benefit you, I'd love to connect!
Reviews
Danielle doesn't have any reviews yet.