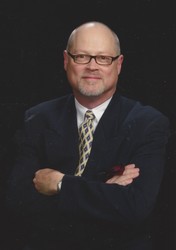 Danny Creed

Phoenix, Arizona
Business Coach, Executive Coach, Leadership Coach
Business Coach, Sales Trainer, Facilitator, Sales Trainer, Tele-Coach, Executive Coach, High-Performance Leadership
I am a Master Business and Personal Development Coach specializing in changing lives of business executives; entrepreneurs; business owners; individuals, teams, and start-ups.
About Me
I'm a Master Business Coach for success-driven individuals, Executives, Business Owners, Entrepreneurs & Sales Professionals. I work with start-ups as well as trusted by industry leaders like ON Semiconductor, Freedom Financial, AVNET, XEROX, and SRP. I also deliver powerful keynote and workshop presentations to audiences worldwide, at corporate events and conferences. I am proud to be the 2019 FocalPoint International Coaching Practice of the Year
I prepare my clients for massive success by utilizing Straight Talk, Real-World Business, Sales & Leadership Skills & Tools that eliminate barriers and accelerate growth. My business coaching process is a powerful, individualized experience for each client. Together we get results & change lives & businesses.

★ NEXT STEP ★
If you want to be challenged & truly desire something better out of life, or want information about my workshops contact me at dcreed@focalpointcoaching.com to schedule a COMPLIMENTARY business growth audit & coaching session.
★ WHAT MAKES ME DIFFERENT ★
Experience: I've logged over 15,000 hours of business coaching, consulting, and training. I must be a world-class listener to uniquely understand a client's needs. Industry experience includes Retail, Construction, Financial Services, Professional services, start-up's & turnarounds.
Attitude: I know how to win. My clients work with me for a very long time and I am proud to become their trusted advisor.
★ AWARDS ★
I'm the 6-time winner of the Prestigious Brian Tracy Award for Sales Excellence representing FocalPoint Coaching International as Coach of The Year and the 2019 FocalPoint International Coaching Practice of the Year
★ PREMIER, REAL WORLD PERSONAL & BUSINESS COACHING ★
✔ Business Growth Coaching
✔ Business Development
✔ Sales training and growth Marketing
✔ Priority & Time Management Training
✔ Executive Coaching and development
✔ Keynote Speaking
✔ Business Turnaround Consulting
✔ Personal Performance Coaching
✔ Executive Goals
Reviews
8 reviews (5.0)
"Coach Dan can best be described as a "one in a million." He has a unique background from several corporate companies but due to his entrepreneurial spirit he has always been drawn towards helping owners and senior employees of SMEs achieve their business and personal goals. Today he has a successful coaching business and he takes a real interest in everybody that he works with. He has an impressive track record in making lasting positive changes to the organizations and people that he works with. To say that he is passionate about his 'calling in life' would be an understatement. I cannot recommend Danny enough. He will never let anybody down. Also if you need a motivator or a keynote speaker, you will not be disappointed if you invite Danny to help you - he has enough experience and stories to entertain an audience, small or large, for hours."

Bo, Executive, United Kingdom
"Dan possesses a tremendous wealth of actionable knowledge that guarantees results. His coaching extends beyond what most successful executives would expect. Without a doubt, Dan's real-world experience places him in the top 1 percent of coaches, motivators and storytellers passionately excited to help you take their business to the next level."

Roy, Business owner, Phoenix AZ
"Danny is a first-class business coach who has extraordinary vision and can help a small business map a course for success. He has proven systems and strategies, but beyond that is a great advocate for his clients. I appreciate the resources, connections, referrals, and friendship that I found with Danny being my business coach."

Lisa, Business owner, Phoenix Arizona
"Dan is a remarkable coach. His knowledge of sales and his hands on experience as a business owner gives him the upper edge. He is second to none in the business coaching! He has been able to help us build and guide us into a first rate company. Thanks for all your support and input!!"

Norma M., Business owner, Phoenix, AZ
"Quite simply, Dan Creed is the best business coach in the business. He's a hugely successful sales professional in his own right, he leads in the field in the world-leading Brian Tracy FocalPoint success methodology, and he has the creative fire of the musician turned businessman turned natural coach. That's a combination of skills and experience not to be taken lightly. And he delivers on all counts."

Charles M., Consultant, Theatrical Producer, Actor and Entrepreneur, Toronto, Canada
"Dan Creed is one of those special people you feel lucky to meet during a lifetime. He is warm, honest, caring and tough. I have seen him take businesses that were doing okay, to a level of success that they never dreamed possible. He is a business coach without equal."

Paul M., Financial Advisor, Phoenix Az.
Danny has very relevant business expertise that can be used immediately to improve any/every aspect of running a business. The things he has taught me have resulted in a doubling of gross billings within the first year. (Of course, I had to do them) I wish I had hired him sooner!"

Lanny W., Branding Agency, Phoenix, AZ.
"Coach Dan is a very amazing guy. He helped us grow our business by 300% He kept a steady hand on me all the time. He seemed to understand my problems or short comings. He only helped me figure out what I need to do, but he would make a spread sheet to track it. He gave and made tools for me to use. We got a real Web page, did some video's and had lots of fun. I got my 10 second pitch down and us it to this day"

Brent, CEO, Construction Company owner, Phoenix Arizona