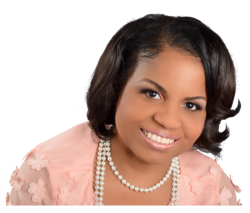 Darlene Tawiah

Silver Spring, Maryland
Leadership Coach, Career Coach, Life Coach
Licensed Practitioner Insights Discovery
Coachable clients who will do the work! Career changers/seekers confused about next moves and leaders lacking confidence, connection, clarity or courage and desire to impact those they lead.
About Me
Darlene Tawiah is the founder and CEO of Get Out of Your Own Way, coaching practice. My education is in Applied Behavioral Science. My professional background is in organization development (OD) and human resources (HR). I am a former HR executive and a national OD consultant who has enjoyed a rich and fulfilling career introducing and executing successful programs within a plethora of organizations across the country.
I use my skill and passion to inspire individuals to yield their personal power in the workplace and in their personal lives. I have consulted at every organizational level; Wall Street executives to frontline employees have benefited from my expertise. Since 1993, I have provided services to non-profit organizations, government agencies and fortune 50 corporations. I was previously employed by The Fannie Mae Corporation, Comcast/NBC Universal and Verizon Communications. I also served as president of the board of directors for a national child adoption advocacy agency in Washington, DC.
These experiences have heightened my ability to understand the challenges individuals face, address their needs, increase their belief in their ability to grow beyond their current state, and effectuate positive sustainable change. With over 20 years of experience in the non-profit and corporate sectors, I architected two national, noteworthy programs; NCCED's Emerging Leaders Program, funded by HUD, The Ford Foundation, The Annie E. Casey Foundation and the East Coast Professional & Technical Diversity Network. Ms. Tawiah has also consulted with leaders at NASA , The Federal Bureau of Investigation and the largest union in the United States, AFGE.
Reviews
Darlene's advice helped me navigate a situation more professionally. The resulting return more than paid for my investment in her coaching services.

Sharon Lina Pearce