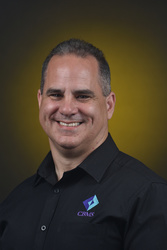 Darren Cioffi

Centereach, New York
Business Coach, Executive Coach, Entrepreneurship Coach
I help entrepreneurs overcome obstacles by teaching you to change the way you think, act and approach their business, family and life to live the life you deserve.
About Me
Business Strategist, Executive Coach and Entrepreneur
Certified Profit First Professional, Certified Pumpkin Plan Advisor, Certified Fix This Next Advisor, Speaker, Author, Accountant, Podcast Host, and Operational Expert
Darren Cioffi has over 30+ years of diversified and interrelated experience in numerous segments. These include start-ups, public entities, money management, corporate finance, financial analysis ,company operations, public relations, and corporate structure. Mr. Cioffi graduated from L.I.U. C.W. Post University with a B.S. in Accounting and Finance. Industry expertise includes Sports & Entertainment, Beverage, Landscaping, Auto Repair, Financial Services, Internet Development, Healthcare and Management Consulting.
Reviews
Hiring Darren was one of the best decisions I've made for my business. I have increased revenue by 200% since I started working with him. I have more efficient processes and work is a lot less stressful! I would 100 percent recommend working with Darren.

Christopher Ganim