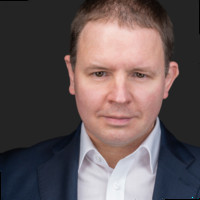 Darren Harris

Dublin, Dublin
Leadership Coach, Business Coach, Executive Coach
Professional Educator University, Personal Sovereignty Expertise, Team Training Expert
I coach individual learners & teams & I uniquely blend educational content from my academic training role and merge it with my operational expertise. I specialise in innovative thinking as well as R&D
About Me
Hi, my name is Darren. I specialise in innovation, creativity & goal achievement. My original background is education & the high tech manuafcturing food industry but I am proudly serving other sectors that like my refreshing style & ability to give unique analogies to clients & teams.
I provide clients thinking frameworks & mental image frameworks to help them think better..Consider this: if you think in images then you need better mental images to improve your performance.
How can you improve your performance if you have no framework for what "good focused" thinking actually looks like? This is where people often fall down, they read words on how to improve but think in pictures...they get frustrated & feel they can't achieve more when the opposite is true..once they can get the image clear they can achieve what they truly desire once the image/goal is worthy of them.
I focus & specialise in explaining to clients, how, why & where they are going off course & changing that mental self-image picture permanently. Unusually for a mentor/ coach, in addition to mentoring them, in most instances with my intensive offerings I give them a specific programme that is theirs to keep for life.
What does this mean though? It means that you can implement changes & improvements on a permanent & ongoing basis & benefit from them forever. If the client is right and commits to me & my instruction, doing exactly what I say then I guarantee results & success.
My expertise & background mean that changing behaviours to align with desired beliefs is my speciality. I am an educator, trainer, mentor, coach & expert in lifelong learning. Why not reach out for a chat, please kindly note that I will not accept just anyone.
Please don't be offended if I say we aren't right for each other; the idea is to be of service to you & make sure we are compatible..that said you'll have plenty of new ideas to implement that WILL improve your thinking and results. Looking forward to speaking!
Reviews
3 reviews (5.0)
Darren Harris of Become and Inspire is an extremely talented, educated and dedicated man, passionate about his industry. He is my very supportive Mentor for Thinking Into Results (TIR) which is a wonderful programme that I am taking part in through the Proctor Gallagher Institute. Darren's professionalism knows no bounds. He always gives me sound advice and guidance. I am honoured to know him and I recommend him 100% to do business with or as a Life Coach or Mentor. Lorraine Comerford (Art and English Language Teacher)

Lorraine Comerford
I started T.I.R. program recently with Darren as my coach & mentor. I am progressing through the program & at this point, I can see quite clearly how powerful & life changing it is. The program is very carefully constructed with each lesson building on the next. I would not have the self-discipline to do this course alone & am therefore so grateful to Darren for his fantastic support, unfailing encouragement, expertise & kind understanding as I progress through each lesson. He gives me a gentle push when needed and ticks all of the boxes regarding the best kind of coach to work with.

Antoinette McDonnell
Darren was an exceptional mentor and coach on a few grounds, he had unique industry knowledge as well as educational insights. The best thing for our team and business was that he was able to quickly get into the psychology of why we weren't able to hit our targets. He worked discretely with us and to this day only our sales teams know the secret. He said trust me and the process do what I say and you'll reach your goal..he was right we smashed past it and achieved a massive win in record time. His insights totally changed our team's direction and the business's future. Highly recommended.Fantastic mentor

James O' Connor