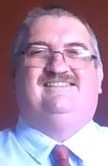 Darren Osborne

Sydney, New South Wales
Life Coach, Business Coach, Executive Coach
Self Confidence and Human Relations Dale Carnegie, Coach Heroes, Peer Support
Are you stressed out & depressed? Whether you want to be a better person, improve your work life balance or just reduce stress. I believe that anyone can change & you won't have to go it alone again
About Me
My coaching method is to find out what are my client's problems/intentions, dive deep into those problems /intentions. I use the proven 5 Whys Process for problem-solving. Then coach them on strategies and options for resolving those problems. In previous careers, I have had training and real-world experience in high level negotiation, conflict resolution, sales/influencing, problem-solving, short & long term goal setting. My ultimate goal is my client to be able to think and solve, rather than acting on emotion.
I can help you with:
Time Management, Stress Management, Problem Solving, Overcoming procrastination.
When you believe you are ready you will leave our sessions with the tools and empowerment to reach your own solutions. That is how I get most of my new clients through happy past client referrals. Which lets me know that I am doing things right.
Reviews
3 reviews (5.0)
I wasn't sure what direction to take a certain aspect of my business in. Darren listened to my current strategies and ideas and helped me clarify the right direction and then gave me some fresh marketing perspectives to help implement it. I now feel in a better place to move forward with my new offer.

June Morrow
Where were you before? Struggling with get sales leads for my business and also overcoming client sales objections. What goals have you set for yourself? To get more leads via business incubators to deal with new businesses, seeking out hr managers in my former workplace for group training opportunities. Where you are now? Darren has given me some great ideas on where to get new leads for my business and some great tips on how to handle customer objections. I am working on both of those areas now and I am sure that with more time and effort these areas will improve. Thanks for your help Darren. You have really helped me on how to improve the sales and increase my income. "

Shruti Chadha
Darren has the tremendous ability to really listen to what I had said and to summarise it in a way that made far more sense than what I had originally said. This alone helped me to zero in and clarify what it was that I wanted to explore make progress on. His thoughtful questions then helped to uncover the solutions that has helped me to make definite progress on my goal after just one session.

Leonard Hight