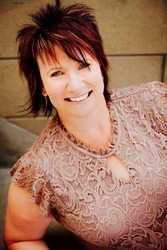 Darrin Bridge

Victoria, British Columbia
Executive Coach, Leadership Coach, Money and Finance Coach
PCC, ACCC
I work with entrepreneurs, small business owners and leaders to identify the gap to their next phase or level, and then help them develop the leadership and financial skills necessary to fill them.
About Me
Darrin Bridge is an Executive Leadership Coach and Financial Strategist who brings over 19 years of team leadership and client care experience. She is highly practiced at identifying the gaps to next level leadership, and supporting her clients to develop the skills necessary to fill them. She is highly committed to creating leaders who create more leaders.
She is a former board member with the International Coaching Federation, has a private coaching practice, and prefers to stay cutting edge by consistently honing her own skills - leading teams of entrepreneurs with Accomplishment Coaching and World Financial Group.
Darrin was born and raised in Victoria, BC and considers herself to be a Westcoast girl at heart - which means she loves the ocean and all things outdoors, even in the rain!
Reviews
3 reviews (5.0)
"Darrin is the best coach ever! Seriously. She'll see how amazing you are and help you to see it too so you can live from there. There is nothing like living from your greatness. It is out of this world fantastic and terrifying all at once. She'll be solid for you all the way. I've imagined writing a Darrin love letter so many times. Here is some of that. Working with you changed my life in the most beautiful ways Darrin. I have an inner strength, a calm, that I bring to my leadership, my mothering, my marriage directly as a result of our coaching. Working with you strengthened my relationship with myself and as a result my relationship with everybody else is better too. I channel you regularly, remembering myself, finding my way back to myself, through your coaching. Because of your partnership, I'm the leader I've always wanted to be. I make more money and enjoy my work more than I imagined possible. When life gets rough you are the first person I want to call. My relationship to problems has evolved and continues to evolve directly as a result of coaching. Finally, life is just better with you as my coach. I know we aren't working together right now but seriously, I channel you regularly. I adore you and wish you the very very best. You're a badass coach and I'm more badass having worked with you."

— Tina Abbott, Public Servant, Creative Professional, & mother of one
"If you are considering giving yourself a gift of focused one on one support through coaching, then you would be smart to partner with Darrin. When I first started my journey with coaching, Darrin was the one who gently, yet powerfully guided me into the life that had only been a dream for most of my life. Up to the point when I met Darrin, I had tried a number of things to try and get out of the rut I was in. Nothing seemed to work, and I always found myself back at what was predictable in my life. Her skill at hearing what was underneath my words combined with her absolute passion and love she has for her clients to lead authentic and inspired lives is bar none some of the most thought-provoking and effective coaching I have ever had. Now; I live every day how I choose, my relationships are healthier, I am happier and more in tune with authentic self. I would recommend Darrin in a heartbeat. Go ahead and have a sample session with her and you'll see what I mean."

Gina Ross, Victoria, BC
DARRIN I acknowledge you for the beautiful, expansive, clear and intentional way you share reflection--it is with love, and power, creativity, laughter, heart! Your being is like the force of life--that which created the stars, has the sun rise, a mother cradling her child, the girlfriend that whispers an inappropriate joke in your ear (at the perfect time--like in church), the depth felt in one look that says, "I see YOU", and a love that is as fierce as the Lioness, with a bravery and strength that knows no boundaries. I love you, Darrin -- thank you for making a difference in my life.

Teresa, Life Coach, Olympia Washington