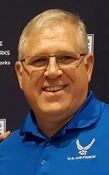 Darrin Dronen

Austin, Texas
Life Coach, Relationship Coach, Family Coach
BA, PMI, Army Veteran
I coach men, adolescent boys, and couples struggling with self-centered, compulsive behaviors, porn, infidelity, or relationship challenges. I also coach on family and job and work-related topics
About Me
I am a working man, veteran, volunteer, family man, outdoorsman, handyman, and a man in recovery.
My passion has always been mentoring and coaching others to help them see and reach their fullest potential.
I have 30 years of experience coaching and mentoring others as an Army veteran, cooperate program manager, and Scoutmaster. Some of my fondest memories are when I coached and mentored people through difficult times in their lives or encouraged them to take a more challenging, less-traveled path.
As a Scoutmaster, I encouraged each scout to see their potential to accomplish a challenging task or take on more senior leadership roles. I am immensely proud of these young men and what they became.
As a recovering addict, I am looking forward to helping you find those next steps in life. My life and recovery experiences and hard-learned lessons can help you on your path.
No matter your choice today, I am proud of you for reaching out and considering seeking help from others. Become a man of "Integrity."
As your coach and mentor, my goal is to help you find your goals and work towards them. I know what you are going through; I am you.
My purpose now is to help you avoid hitting rock bottom or recover your life after hitting rock bottom.
You will do me a huge honor if you ask me to be your coach and mentor and take this path less traveled together.
Reviews
Darrin doesn't have any reviews yet.