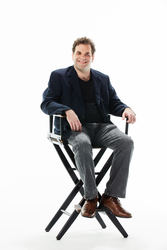 Dave Bahr

Louisville, Colorado
Leadership Coach, Life Coach, Performance Coach
BA Psychology, MA Musicology
Do you feel like no one listens deeply to you? I listen to people's voices as if hearing a musical score. I'm blind, listening is what I do best. I hear things other coaches can't.
About Me
i'm Dave. Author of the book: Prave: the Adventures of the Blind and the Brittle
As the book title implies, and I will explicitly state here, I am totally blind, from birth.
I have a bachelors in psychology and a Masters in musicology from CU Boulder. I studied at the Coaches Training Institute by both taking and assisting in all of the core courses. I LOVE the Co-Active model and believe in the power it can bring to a coaching relationship. Previous clients have said that my listening abilities are what made them work with me the most. I also have a wickedly dry, blunt, and sarcastic, sense of humor. I will probably tell you things you don't want to hear but they are most likely things that you need to hear. I believe in a lot of visualization, as a coach. Yeah, I know what you're thinking, "he's blind, what does he know about visualization?" Well, visualization is all in the mind. I might not have ever seen color, but I know what color is as a concept.
Your words and tone of voice to me are like music. Just like music, the spaces between the notes are as important, if not more important, than the notes themselves.
To quote my mentor, Rick Tamlyn, in coaching, "no one gets to be right, no one gets to be wrong." In other words, failing is ok, as long as you learn from that failure.
So, bottom line, reasons you'd want me as your coach.
1. You want someone to give you the utmost attention and listen to your words in a specialized way like no other coach can.
2. You're tired of someone holding your hand, you want to make stuff happen.
3. You are comfortable with the uncomfortable. Coaching is messy, but that's what is so fun about it.
Reviews
Dave doesn't have any reviews yet.