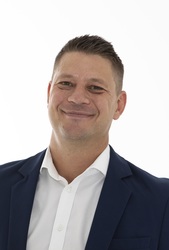 Dave Nel

Cape Town, Western Cape
Business Coach, Life Coach, Leadership Coach
Diploma in Integral Coaching
Clients who are looking to create real change through a process of unpacking their current reality and then charting a course (with action) to their new reality both in personal and business sales.
About Me
I am a sales leader, sale coach and life coach with over 15 years of corporate experience. After completing my undergraduate and graduate studies in the USA, I began my corporate in sales leadership.
My passion has always been for developing solutions to transform teams and business units. I bring a strong coaching-based approach to my leadership style. I specialize in helping teams and leaders define their sales philosophy, using this philosophy to create a sales ecosystem and finally implement a strong coaching based approach to the development of their teams.
Over the last 10 years I have taken up the role as Sales Coach and Sales Facilitator for various teams. The foundations of these roles have always been in professional selling and value creation for clients. More recently I have completed my Diploma in Practitioner Coaching. The skills acquired in this process have depended my ability as both a life and sales coach.
COACHING METHODOLOGY
Coaching is the process of facilitating change internally by helping show insight and externally by facilitate action in order to move a person from a current reality to a new reality.
I use my MOVE model to create long lasting embodied change for my clients:
M:Mission
O:Observe
V:Variables and Valuables
E:Execution
Having trained at The Coaching Centre we utilise the leading-edge map for understanding human experience, called the Integral+ Practice of Leadership and Coaching – through the integration of work developed by Ken Wilber and Paddy Pampallis.
My coaching and facilitation methodology emanates from a 'leadership from within' and an "action orientated" approach through inclusion and integration of multiple realities and perspective.
Reviews
5 reviews (5.0)
Working with David over these past few months has allowed me to start a new chapter in my life. He has not only helped me work through my current mindset but has recommended practical steps to make the change stick. I would recommend anyone who is looking to become unstuck to work with David, he has been nothing short of amazing and look forward to continuing my journey with him.

JP Horne
Dave is one of the best coaches I have ever met. He is so talented, compassionate and understanding. I could never thank him enough

Suhair
I have had an opportunity to be coached by Dave and since our first session i have been kicking some Ass. No Challenge is formed for me shall stay long Getting up and picking up myself have become an obligation. He always ensures that you know that the best answer is within you. If you are ready to embark on the new journey and want someone who can listen as you unleash the best of you. Look no further

Sharon Thebe
My experience with Dave thus far is a coaching relationship I have come to cherish. I feel engaged with, always tasked with simple, straight forward and relatable tasks to improve myself By continuing to put one foot in front of the other.Always reminding me to come back to my aim/purpose/goals When in doubt or uncertainty hits. I would highly recommend his services to those looking for support In improving/bettering there work &/or personal lives.As I found the work I have done has organically interlinked itself. Thanks Dave for continuing to be a support.

Josh
I have had the privilege of being coached by Dave, both on a personal as well as professional platform. He is empathetic, approachable and the consummate professional. He has the amazing ability to listen well to both the said and unsaid, and offers clear, succinct observations and sharply accurate insights in a manner that is respectful and direct, yet not directive - the perfect coaching combination. His manner is open and non-judgmental, and you will come away from coaching interactions armed with a sense of clarity and clear and achievable goals. I would highly recommend him as a coach, whether it be in your professional or personal capacity, as you journey toward personal and professional mastery.

Colleen Swarts