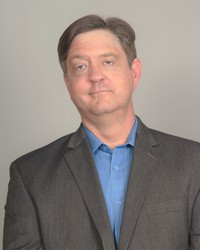 Dave Peters Livonia, Michigan
Relationship Coach, Life Coach, Business Coach
BS, MS, PhD, From Divorce Attorney and Marriage Destroyer, to Professor, Author, and Marriage Warrior
Men: What happened to the sex in your marriage? Women: What happened to the man you married? I help men improve relationships using evidence & research based, positive, masculine approaches.
About Me
Men, do you want to win the relationship game? It doesn't have to be this way because we have found the answers. I moderate a blog on sexual strategy for men in marriage and have helped thousands of men like you turn a bad and even failing "deadbedrooms" marriage into something wonderful with a wife who loves and respects you again!
Women, does it feel like your husband turned into another kid? I can help bring back that strong man you married. Remember when you didn't see him as a helpless boy waiting to be told what to do but as a strong, independent man who did whatever needed to be done before he was told? We have had good success teaching men how to "man up" for several years.
I use traditional LIfe Coaching methodologies to develop your personal Man Action Plan and understand the latest observational theories of attraction, masculinity, and Research Based Marriage Counseling, through a masculinist lens. This method works when traditional marriage counseling fails because we fix the man and strengthen him, especially in the eyes of his wife. Often the opposite occurs in traditional couples counseling approaches.
MY RELATIONSHIP COACHING PHILOSOPHY:
FIX THE MAN AND HE CAN LEAD HIS WOMAN TO A BETTER PLACE
I am a recovering attorney in Michigan who represented hundreds of divorce clients before returning to school for a second career in academics. Besides the law degree, I have a Master's Degree in Medicine, a PhD (doctorate) in Human Social Behavior, and 14 academic publications, including a Kindle book: "Saving a Low Sex Marriage: A Man's Guide to Dread, Seduction, and the Long Game."
I was a college professor teaching law, business, and social theory for 4 years. My students found me tough in class but an easy grader and a "big softie" if they were motivated enough to care.
Most recently, I graduated from The Institute for Life Coach Training and am taking the qualifying exam for the well respected Board Certified Coach (BCC) soon.
Reviews
Dave doesn't have any reviews yet.