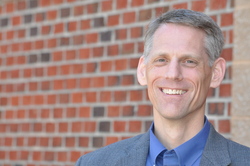 David Bates

Apex, North Carolina
Executive Coach, Leadership Coach, Business Coach
Wiley Everything DiSC Authorized Partner, Wiley Five Behaviors Authorized Partner, Certified Scrum Master
I coach leaders ranging from C-level executives to managers & team leaders. I help clients work through business startups, vision setting, team alignment, strategy-to-execution issues, & other areas.
About Me
Hi! I'm Dave Bates, a former technology services Chief Operating Officer and experienced leader with a passion for helping leaders communicate effectively and execute their vision.​
I've helped aspiring entrepreneurs work through their new business models. I've helped small and medium-sized businesses grow their revenue and profit margins.
I've led a lot of real-world teams at companies that deliver products and provide services. My professional experience includes practical training as an organizational coach. I've also worked as a consultant across a variety of industries.
I have seen successful patterns that achieved results. I've also seen leaders and teams actively working against their own success. Sometimes they recognized it. Sometimes they didn't.
As leaders, we're often so focused on running the business that it is hard for us to evaluate what's holding us back from achieving even more.
My purpose is to help leaders take action.
Along with many important tools that apply to specific areas of the business, I believe strongly in the adoption of agile frameworks, continuous improvement practices, and management systems like the Entrepreneurial Operating System (EOS®).
​​Here's a quick summary of the professional leadership roles I've held. ​​​​
• Chief Operating Officer
• Principal Consultant
• Owner
• Sr. Project Manager
• Manager, Customer Service Training
• Director, Technical Services
• Manager, Engineering Services
• Team Leader, Information Development
I know how to apply this background in a coaching setting. I can't wait to meet you and find out how I can help you achieve the goals you have!
Reviews
3 reviews (5.0)
Dave was the guy who kept our team constantly pushing forward to success, never stagnating. He embodied the qualities of professionalism and service he wanted to see in us, and never missed an opportunity to teach instead of merely instruct. I remember the numerous times he would make room in his schedule to guide me through a Socratic method in overcoming a challenge I faced. At other times, a brief, insightful comment or question would cut through to an underlying issue our team may not even have been overtly aware of. We had a good team and would likely have succeeded on our own, but I think it's undeniable that Dave helped us reach a level of quality and client-satisfaction which would have otherwise been unattainable.

Brent Kroeker, Freelance Software Developer
I worked with (and for) Dave in his role as COO of RoleModel Software. He's a rare find. His professionalism, thoroughness, and attention to detail are second to none. Listen to him when he talks about character, because he models it. Take his advice when he identifies leadership issues, because his keen eye for root causes can lead you to real, lasting solutions. Lay out for him what ails your organization and soak it in as he helps you strategize the fixes. It will pay off.

Roy Miller, former direct report of mine at RoleModel Software
Dave has been invaluable to me in the early stages of launching my new software and company. His experience, wisdom, and passion in both the business management and software development fields have been instrumental in the decisions I make daily. He takes genuine interest in the success of his clients and guides them with strong principles and values.

Joshua Martin, Founder of LandOne Takeoff