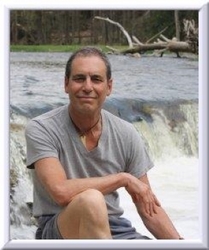 David Fine

Wiarton, Ontario
Relationship Coach, Life Coach, Career Coach
BComm, MA, Registered Therapist (retired), Independent Life Coach Certification
I coach clients to align their needs and wants with their natural talents, skills, and gifts. This helps create purpose, end confusion and create confidence. I am a member and consultant with OAMHP.
About Me
I listen intently and ask probing questions to understand my clients needs. This helps open up their minds and clarify what they really want. Goals can't be set until there is this clarification.
I utilize "workbooks" to help with this transformation.
Basically, I help people find their true identity and passions.
What I am not:
I am not a loud outspoken hyped-up coach. I won't push you in directions that are uncomfortable which can result in failing to identify what works best for you. This inherently misses who you truly are. I don't see you through my eyes but through yours.
A little about me:
My own upbringing left me with low self- esteem and confusion.
I muddled through University graduating with an Honors Bachelor of Commerce.
I fumbled through job interviews.
Some how I managed through sheer determination to hide my fears and become an executive in a quick service company. But I didn't feel I belonged. I became more discontent as the years flowed by. I had no idea about who I was and what I wanted. This coincided with my unhealthy relationships and especially with my significant other. If I didn't know what I wanted, how could I have picked a partner.
I finally ran into a brick wall leaving my wife and being fired from my job. I didn't know at the time that this sad part of my life was the beginning of my resurrection.
I joined a coaching/counselling group. I learned about my "illogical life beliefs", "letting go of ego" and realized creativity is one of my passions. I went back to school, received my Masters in Psychotherapy, and became a Registered Psychotherapist in Private Practice and excelled. I published 2 books, I met a successful woman and developed a healthy relationship.
I have since retired and trained to become a relationship, life and career coach.
My experiences and training will send you in a direction unique to you.
Reviews
8 reviews (5.0)
I met David when I was having relationship issues. After listening to my story, we collaboratively decided on a goal which is to learn how to forgive. Forgiveness was not easy for me. I believed it was safer to hang onto the anger that I thought was protecting me. I learned from David that I cannot change people, but I can attend to my own reactions, and the way I react to people. David taught me to be alert to my feelings whenever I was feeling criticized and to practice watching my emotions. He provided me with sincere feedback and motivated me to continue to practice. I keep practicing and with time I was able to change my old emotional patterns of defensiveness, anger, anxiousness, or shutting down. I learned that I could control how I act on my emotions and to stay calm. David helped me to learn how to forgive which I always wanted to do, but I did not know how. I am so happy that I reached my goal. If ever I am reverting to my old emotional ways, I re-read Davids book, Understanding Clarity: An Insight into Self Awareness to help guide me back on track. I am forever grateful for the skills David has taught me as they have made my life happier and more loving. Thank you David!!

Sue
David is the best I've ever used very patient and knowledgeable and comes up with real ways to resolve problems highly recommended

Brandon long
My experience with David Fine has been extremely positive. He has always given insight into ways to deal with life's many issues. I would highly recommend him to anyone as I have personally found him to be an excellent Life Coach in so many ways.

Bill Boudreau
David has always had good insight and provides a great perspective on things. He is supportive and challenges your traditional/systemic way of thinking. Highly recommended.

Tim
David was great to work with. He is very insightful and provides great honest feedback and suggestions to help you get on track to where you want to be and stay there. Whether you're seeking to make small improvements your life or trying to develop a plan for a major career or lifestyle change, I'm confident David's experience and consultative approach will help you as it did me. Highly recommend!

JG
Finding the "right" coach throughout life is very subjective. So from my experience, (using David not only as a life coach but as well for pyschotherapy), I have always felt that David has provided me with a safe, comfortable environment. He is an exceptional listener. He is compassionate and professional. I will continue to recommend his services as I believe that his services have contributed to my overall health/wellbeing, and for this, I will always be grateful.

Kathleen
I highly recommend David as a life coach. He is very genuine and relates to many of life's challenges. He has helped me immensely to gain insight and understanding into my painful life issues. David has made an impact on my life and specific advice and knowledge stands out for me even a long time afterwards.

Jackie
David is a very knowledgeable and supportive coach. He understands what is needed and when with clarity and understanding. Expect progress.

Al Carlsson