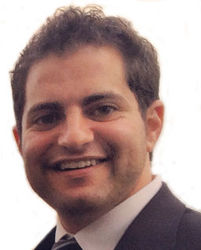 David Greenberg

Philadelphia, Pennsylvania
Career Coach, Leadership Coach, Life Coach
I work with innovative thinkers, entrepreneurs, creatives, and people who are looking to impact the world. I help clients to pursue and achieve their inner vision and to manifest a life of meaning.
About Me
I am a PhD Psychologist, musician, and professional coach. My specialty areas are in human personality, creativity, and leadership. My work has been published in high impact scientific journals and has been featured on CNN, BBC, the New York Times, and other major news outlets.
Clients in my practice include innovative thinkers, leaders, entrepreneurs, CEOs, creatives, and healing practitioners, who want to live meaningful lives and make an impact on the world. I have additional specializations and prior experience with individuals with autism and ADHD. In my coaching practice, I fuse principles and techniques from psychology, coaching, and cutting-edge science, but most importantly I work on a deeper and more direct level. I use intuitive, dynamic, and mindfulness-based approaches alongside psychological assessments and OKRs (used by Google) as tools to enhance the coaching experience. A portion of my practice is gratuitous for teenagers from fatherless homes and autistic individuals who cannot afford services. My practice is located in Philadelphia and New York City, and I work with out of state and international clients via secure video and phone sessions.
I received my PhD in Psychology from the University of Cambridge, and have additional masters' degrees in clinical psychology from the City University of New York and social and developmental psychology from the University of Cambridge. I have trained as a psychotherapist at City College of New York, received my certification in professional coaching from FIA, and have additional training in music therapy. In 2015, I received an early career research award from ESCOM, the largest music society in Europe for my work in psychology and creativity. I have consulted for Spotify, National Geographic, C4, and other companies who used my theories and research to enhance their products. As of 2018, I have academic affiliations with the University of Cambridge in the UK and City University of New York in the US.
Reviews
David doesn't have any reviews yet.