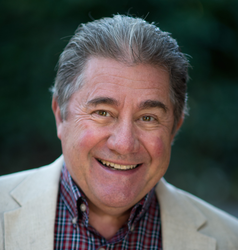 David Henning

Los Altos, California
Money and Finance Coach, Entrepreneurship Coach, Leadership Coach
BA, MA, San Francisco Bay # 1 Executive coach, MDiv, John Maxwell Certified Executive Coach
Maximize success, make more money, pay off debts, time freedom? Subscribe to my FreshstartPodcast for my free John Maxwell coaching. Looking for a new career? Ask for your complimentary Discovery Call
About Me
Brand new for 2019. Ready to change your life? Pay off credit cards? Travel. Enjoy more time with your family? Watch the Money Video on my website to see if this is for you. If you like free motivation and inspiration, the 2019 FRESHSTART PODCAST With Author D.L. Henning is now available on Apple, Spotify, Acast, Stitcher, Tune-In and Pocket Cast. Listen to FRESHSTART RADIO LIVE internet radio show, now broadcasting 24/7. Download the Apple or Android app today. Sign up for the Freshstart Radio Live PREMIUM MEMBERS CLUB 7 day trial for just $1. Cancel anytime. Connect with me one to one in my private mentoring program, Get access to 6 John Maxwell online training courses on personal growth and business leadership, premium content, exclusive interviews.
Like my Facebook page: FreshstartRadioLive.
Click REQUEST A FREE CONSULTATION above and schedule your FREE DISCOVERY CALL. For over 30 years I have been helping businesses throughout the United States reach their goals. I have the trusted experience necessary to offer you superior coaching.
BUSINESS OWNERS:
INCREASE PROITS, DECREASE PROBLEMS.
LegalShield/IDShield Voluntary Employee Benefits.
If you have between 5 and 50 employees, INCREASE YOUR PROFITABILITY, employee productivity, lower employee absenteeism, reduce workplace stress at no out of pocket cost or risk to your business. Reduce the risk of security breeches, internet fraud and Ransomware. Protect and Grow your business-LegalShield and IDShield premier identity theft protection with Licensed Private Investigators. Find out how. Click REQUEST A FREE CONSULTATION above and schedule your FREE DISCOVERY CALL. A FREE 15 minute live video call, phone call or in person presentation. Grow and Protect your business now.
Reviews
14 reviews (5.0)
"I have been grateful to work with Dave from Fresh Start Leader Coach for several years now. He has invested in my life and therefore made an impact on the lives of my entire family! He is intentional and thoughtful in his approach. He truly spends the time to get to know his clients and those he works with. These things make a HUGE difference when you're in this line of work! Dave is well-connected and in the greater MV/LA/PA communities, he is regarded with high esteem. If you're looking for a coach, look no further! Get started with Dave today!"

A. Smith, Non-Profit Area Director
"Having Dave as a Coach and Mentor has taken new heights in my personal and professional life, he really cares for you and will make any effort to make you feel comfortable so you can reach within and increase your awareness by providing your own answers, it has been an amazing journey so far. Thank you Dave from the bottom of my heart."

Monica Robles, MBA General Manager, USA Latin Initiatives- Monat Global
"I have known Dave Henning for a number of years. His professionalism, enthusiasm, and knowledge of taking leadership to the next level of growth, success, and motivation is nothing short of amazing! The material presented in his book takes an innovative and vastly different approach to many current leadership models. The principles are proven, not in theory, but in practical implementation. I recommend this book and other resources Dave Henning now offers. He is a man of integrity, and a great example of what being an authentic leader is all about."

Larry Siegle, Executive Director, Fulfilled Dynamics
"Dave is optimistic, creative, energetic, and contagious. He brings all of that and more in his coaching efforts. I have interacted with him personally and professionally, and will continue to do so!"

Matt Walker San Francisco Bay Regional Director, Young Life
"Dave helped me to see the best in myself when it came to my professional career in radio broadcasting. I worked with him some years ago and even at that time he motivated me to invest more into myself. Now going into my 7th year as Executive Producer at a Charlotte, NC based Radio/TV Station, I can still reflect back on the conversations that we had and the words that he sowed into my life. Dave Henning is a rare Gem to have as a coach!"

Kena Cooper, Executive Radio and Television Producer
"David is a great guy! He has a huge heart and will put all of it into providing the best coaching he can give you. He will help you see all the promise you have in yourself and more you did not know you have! I give Dave Henning my full support!!"

Larry Megugorac President & Founder, Source Point Associates
"Dave Henning has a global network of research and resources at his disposal. He puts these tools to work for you! Most of us inherently know what we need to do to be successful. But we often lack a plan...or we don't know where to start. or we don't stick to the plan. Does that sound like you? Dave can help you get from point A to point B in the best way possible. Dave can help you map your goals and navigate through them in a way that gets you results...results that you can see and are measurable. Let him help keep you on track!"

Brian Rechten Senior Account Executive at Salem Media Group
"Need to get back on track? Need a new perspective? Need creativity and ingenuity? Dave Henning is a genuine, open, honest, energetic mentor, who cares deeply about helping people achieve their best. I have always found Dave to be an engaged and attentive listener, a solid and steadfast advisor. He assesses the facts; discerns our hopes, dreams and fears; helps put objectives into perspective; and assists in planning the practical tactical steps to achieve our strategic goals. And, maybe most importantly, he's a truly nice guy, with a warm heart and a robust sense of humor."

Tim Cunha Business Broker, EvergreenGold San Francisco Georgetown University Law Center
"Dave's energy is infectious. In our work together, he has demonstrated his wide network of people and is great at connecting them together for the master good. He inspires me with how he boldly creates and pursues opportunities. Not only does he add significant value, he makes our team projects more fun. I look forward to working with him on future endeavors."

Dan Recine, Owner, InRegister Printing Services
"I heartily recommend David Henning as a coach. David's fun and engaging nature created mutual trust, which freed me to open up to his coaching. He helped me discover performance gaps and create strategies to overcome them. He did hold me accountable to goals I set, which led to great success in achieving them. Anyone needing to take their project or career to a higher level would be wise to engage David."

Jan McDonald CEO/Executive Director Life Options
I first met Dave in 2006, but it wasn't until I hired him as an instructor that I noticed the depth of his talent. Dave taught multiple courses on a variety of subjects to a diverse group of students. His lessons were recorded on video, and when I had the opportunity to view them several months later, I was highly impressed with his knowledge base and dedication. Dave also joined our network of companies and rose to the rank of manager faster than all of the other 200 members in that group. I'm confident Dave's ability reach beyond what he has done for our businesses and in to the financial services sector, and look forward to his continued success. I am proud to call Dave a close friend and associate.

John Casson, Strategic Advisor|Process Development
"David Henning is a very empowered and energetic person with a lot of unselfishness. David was helpful in teaching us a lot about voice-overs and production, but also how to stay positive, successful, and goal oriented. David is a very caring person and I am lucky to have learned from him."

Billy Calloway Host of Losing Like Winners?
"When I first learned that Dave would be teaching our class, I was very excited because I knew that he had been very successful in his career. His creativity and attention to detail made for very informative instruction. Part of my success, thus far, can certainly be attributed to Mr. Henning's coaching."

Joseph Hester, Owner at JoeHester.com
"Dave Henning is a man of strong integrity and high morals. Dave is positive, professional and someone anyone should feel comfortable doing business with. He is an individual that puts you first and makes you feel comfortable from the first time you meet him. I look forward to a continued working relationship."

Michael Lowe President/CEO of MJ Lowe LLC