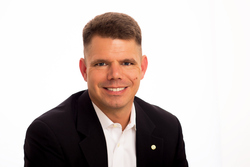 Business Coach, Executive Coach, Leadership Coach
Our ideal client is an Owner or CEO who possesses a high desire to achieve measurable business success. To build a firm that produces massive results while allowing her/him to enjoy life.
About Me
David is the Head Coach/Sales Catalyst for The Growth Coach of Greater Baltimore where he wears two hats. In one capacity, David is booked as a speaker/trainer to work with companies, organizations, and/or associations through high energy keynote addresses, workshops, and seminars primarily in the field of sales, sales leadership, and customer service.
When he is not speaking, David is the Head Coach for The Growth Coach's "Strategic Mindset Coach Programs." In this capacity, David, along with his team work with companies in an ongoing coach/consultant capacity.
Using street tested techniques along with established sales and executive leadership modules, David leads the charge for The Growth Coach as they coach companies to greater sales and profits. David is the co-author of two books.
Reviews
16 reviews (5.0)
"David and his team presented at the GAF Contractor Expo yesterday 3/21. He and his team were very insightful and his topics of discussion were spot on. We differently had some "ahah" moments. I would highly recommend David "The Growth Coach" Kelly and his team. We will have them present at another GAF Contractor Expo in the near future."

Tom Horan - Regional Sales Manager, GAF Roofing Materials
"David Kelly was very helpful getting me to think like a business owner and not like an employee. The Growth Coach program makes you really work on running your business better. David was very responsive and available whenever I had questions, needed guidance or even a nudge. His team is also great at helping you make business connections. If you are a business owner, I highly recommend David and his team."

Meg Cotton - Owner, Niche Graphic Design & Marketing
"Incredibly generous with time, talent and sage advice -- as well as enthusiastic and highly supportive, David helps companies challenges assumptions and rethink work efficiency."

Karl Adler - Head of School, Saint James Academy
"David has been very hands on with our business and is directly responsible for helping fuel our growth. I would highly recommend David to any small businesses looking to take their company to the next level."

Joseph Tychostup - Managing Partner DT Law
David Kelly as the CEO of The Growth Coach has tremendously helped my business and self grow. David and his team are Super Connectors. With a wide understanding of many businesses, he knows the best practices to help your business grow and who you want/need to be connected too. Along with an understanding of people, he will give the proper push you need to excel. I highly recommend David and the Growth Coach to anyone that wants to achieve success in both business and life.

Hannah Callihan - North Central Insurance
As an executive coach with the Growth Coach of Greater Baltimore, David Kelly has helped me think more strategically about my business. His honesty and genuine interest in seeing his clients succeed are qualities that stand out. I feel that with David's guidance I am building a strong foundation to grow my business. I highly recommend David to business owners who are ready to take their business to the next level.

Aline Lin - President at Link Studio and UserHappy
David is fantastic. If you are considering hiring him for Sales Training & Coaching, Executive Business Coaching, Consulting, and/or Speaking Engagements, DO IT! Working with David Kelly/The Growth Coach has changed my business by leaps and bounds. You will be amazed by how much you learn, adapt, and grow with the programs he has in place. The processes will allow you to achieve anything you set your mind to. You will write down real goals and check in with yourself and David to make those goals a reality. Your current clients, prospects and referral partners will be unbelievably satisfied. You will stand out from your competition and be the best in the business in your industry by following David's methods. He is an invaluable asset for your business no matter if you are just starting out or been in business for 30 years. Look no further, David Kelly at The Growth Coach is the absolute best of the best!

Jennifer Robinson - Mayer & Steinberg Insurance Agency
David is that rare professional who is uber intelligent, but allows you to feel intelligent as well--even when working out of your depth. It has been my great pleasure to learn from him and any organization that seeks growth would do well to speak with him. I offer my highest recommendation for his services.

Dr. Kevin Carr, Founder & CEO Carr Medical Specialties
David has absolutely helped me transform my business. With his sales training & coaching, I have been able to take my business to the next level, with confidence. I recommend David 100%.

Liz Scheuerman, Owner - Mama Grace's Lactation Services
I have seen tremendous growth in my insurance agency since hiring David. His insight has give me more confidence as a business owner and helped guide me to great success.

Kyle Tomlinson, Owner State Farm Tomlinson Agency
After only one year, even as an established practice, David has been instrumental in helping our company grow by 40%. He is committed to our success and generous with his time and availability. He has a grass roots approach to connecting people in the community and experience and knowledge of a broad spectrum of businesses. I would highly recommend David for established business owners as well as start-ups looking to achieve their objectives. I only wish I had found him earlier.

Dr. Paul Ettlinger, CEO and Clinical Director Health Quest Chiropractic & Physical Therapy
David gave me the critical tools to start and grow my law practice. He keeps me accountable to my personal and professional goals, assists me in high-level decision making, and makes strategic introductions to facilitate my success. Most importantly, his advice was tailored to my strengths and limitations. David has played a vital role in my firm's development and helped me recognize my role as more than an attorney, but as a CEO.

Kate Lawrence, CEO at Lawrence Law
David, Barbara & Team get my highest recommendation. All business owners have a finite bandwidth. Getting muddled in the day to day is all too easy. David gives you the tools and guides you through clearing the clutter, setting the plans and achieving your goals. He is a tremendous asset to my firm.

Mark Flanigan, Managing Member CPA and Tax Law
David Kelly is a pro at what he does. He is a great sales trainer and motivator. He has the unique ability to understand your business challenges and come up with real strategies to solve them. David truly wants his clients to succeed and works hard to make that happen. I'd highly recommend David's work for any business owner or sales organization looking to improve their bottom line.

Dan Ruppe, CEO Connex Property Management
David is brilliant. He has significant experience opening and running very successful businesses. He has helped me grow my business, hire the right help, and make daily business decisions. I highly recommend his business coaching and sales training services.

Mark Scheuerman, Managing Member
After working with David for approximately four months, I can say that my focus has improved and he has encouraged me to grow as a strategic business owner. I have no doubt that my progress to date would be less if not for his coaching. He also works with key members of my staff and those interactions have been invaluable. I highly recommend his services, and anticipate growing further with him further in the future.

Dr. Sarah Merritt, CEO Lifestream Health Centers