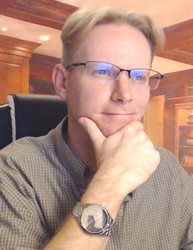 David Kingsbury

Elizabethtown, Kentucky
Performance Coach, Business Coach, Relationship Coach
Licensed Professional Clinical Counselor, Licensed Certified Advanced Alcohol & Drug Counselor, National Board Certified Counselor, ICAADC
Do you have complex needs? My unique background as both a clinician and coach allows me to help people conquer their obstacles and achieve their dreams. If you're serious about change, give me a call.
About Me
As a consultant, clinical therapist, and coach, I've spent over a decade making complex psychological principles simple so people can achieve their dreams and life goals.
Maybe it's a single problem you're having a hard time tackling or perhaps it's a vision for a wildly different future that is complex and nuanced. Whatever the case, I can help.
As a dual-licensed professional clinical counselor, I deliver top-tier guidance as well as front-line experience about what really works in the field. This applies both to personal change as well as to business construction and growth by using proven psychological principles that achieve lasting results.
For professionals wanting to be the best version of themselves personally and relationally, Coaching Services go beyond mere support and instead tap the psychological techniques I've used to help clients transform their lives without the need for formal clinical treatment.
And for those wanting to reach new heights, whether that means increasing career opportunities, launching a behavioral health business, or supercharging their current venture, Consulting Services provide you with the same springboard I've used to help others avoid dead ends and expand company revenues by millions of dollars.
Whether you're a star athlete, polished professional, entrepreneur, or team member, the key to achieving outstanding success is your mentor. Few great things are achieved in solitude. And world-class champions are not born; they are forged in the fires of their coach's inspiration.
How do you more than double work performance, business management, team effectiveness, communication, and self-confidence? Why do these transformations occur with rapid consistency? Where can you go to access such overwhelming growth?
Some mysteries are less elusive than they first appear. Visit the "Coaching" page of my website to learn more.
Reviews
David doesn't have any reviews yet.