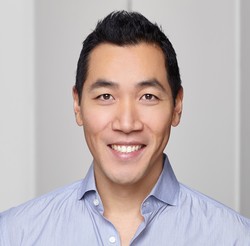 David Lee

Toronto, Ontario
Life Coach, Health and Fitness Coach, Executive Coach
Chiropractor, Clinic Director
I coach professionals overwhelmed with stress and anxiety, wanting to improve their mental and physical health, improve their work-life balance, and take their leadership to a new level.
About Me
I have been a leader in the health and fitness industry for over 30 years as a chiropractor, personal trainer, and clinic director and owner. I have a young daughter and am happily married to my high school sweetheart whom I have been with for over 29 years.
I am passionate about health optimization and am a student of what really makes us sick, and how we can truly achieve optimal health. I have conquered many physical milestones from amateur bodybuilding, semi-professional football player, low handicap golfer, and many other sports and activities.
I have led many organizations both in the non-profit and business sectors and have actively studied leadership for over 20 years.
Throughout my career I have personally interacted with thousands of people from all walks of life, anywhere from Bank CEOs, to professional athletes, to at risk youth. Through my interactions and desire to help people, I have become a big student of human behavior and have observed that there are clear patterns of those who suffer, and those who thrive. My goal is guide people from one end of this spectrum to the other and get everyone living their best possible life, and do it quickly!
Reviews
11 reviews (4.91)
Pineapple has a very well put together team! Love the energy at the clinic. It is great to see a place where you can tell the employees are genuinely happy to work there. Ive had a few of their services. Always on time. Always top quality. Thank you for the great work guys, keep it up!

Monica
Dr. David Lee is one of the best human beings I've ever me. His knowledge on how to deal with life problems and understanding myself (physically, mentally and spiritually) was needed for me to grow. His patience on helping me get the tools needed to overcome my personal challenges was greatly acknowledged. He makes it feel easy and normal for you. For anyone who's been on the fence of trying a session with him, I definitely put him up there as top tier quality. His advices, skillsets and problem solving tools have helped me tenfold and it's amazing to have people witness these changes in me. All I have to say is thank Dr. David. You are a compass and a light to all.

Aaron A.
This was me for 20 years: engulfed in rage, sorrow, confusion, depression, hurt (oh man such hurt), and an aggressive person who was longing for real help. My achievements, self-care, loved ones, and other therapies-while significant-became fleeting. Seeking betterment, I spoke to 12 coaches within days, until Dr. Lee; David saw me and I instantly felt great relief. This comfort continues in every conversation I have with him. Dr. Lees (Jedi) wisdom, gentleness, guidance, visuals, stories, anecdotes, metaphors and real life examples were all the challenging solutions I was searching for and then some. My business had tanked for the 4th time in 6/7 years, clients refused to pay, I was evicted for the 2nd time and on the cusp of charges in the pandemic when we began our deep work. David genuinely listened to me, with care, encouragement and validation, he taught me like a Father. In our two months: Ive recouped all my lost income, started and funded a personal venture, I enjoy being with people who wanted to charge me (they're relieved too, whew) and new, exciting opportunities have fought for my expertise. Dr. Lee gifts me all of what Im capable of, I am humbled for whats next. Friend, it is our responsibility to find what helps us in this world. Message, email, call, DM, hit up Pineapple Health, talk to David. You deserve better.

Ami A
I didn't go looking for a life coach, and I had no idea I needed one, but I fell into coaching sessions with David, and feel so much better for it. David has helped me stick handle through the chaotic life that goes with marriage, 3 kids under 8 and COVID. Last week I found myself being complemented for being a "patient man", and although I am not entirely sure how that happened, I owe my progress to David Lee.

Alan S
Dr. David Lee was a tremendous source of advice, motivation and guidance at a time when I was going through an emotionally difficult time. He challenged me to view things differently, provided with the tools to change my mindset, and consequently has given me a fresh outlook to achieve better happiness. Thank you David, GM, Toronto

GM
Dave is a great coach. I really like working with him. He has helped both my husband and I deal with our own personal issues along with working together and becoming a stronger unit. He provides you with a lot of great strategies and techniques to help you in life with any difficult situation. He's really easy to talk to and makes you feel comfortable. He's also very flexible to work with. So happy we found Dave.

Stephanie
David was very informed and understanding. I would recommend his services.

Paul
It's been an incredible experience working one on one with Dr. Lee for coaching. My results were immediate and Dr. Lee has a very simple but structured way of creating clarity where there was confusion. I'm very fortunate to be working with him and excited about all the opportunities I'm seeing as a result of our work together.

Chris Z.
I have worked with a number of the practitioners at Pineapple Health. I have relied on Dr. Lee for my chiropractic needs (I am an avid CrossFit goer. there are many Chiropractic needs) for years. Recently I have begun going to Dave for coaching as well, after going through a particularly difficult year. It isnt an exaggeration to say Daves coaching has changed my life. He has helped me see the world through a completely different lens. I approach everything with more gratitude and purpose. I am kinder to myself. With that foundation, Dave has now begun helping me tackle some professional challenges and goals next. I have no doubt well see the same successes there. Saying I am both immensely impressed and eternally grateful for Dave would be an understatement.

Carolyn
Over the past year I have been fortunate to have Dr. David Lee counsel and coach me in my personal life. Engaging his help and guidance has in all sincerity turned out to be one of the best life decisions I have ever made. With applied exercises, strategies, and mechanisms Dr. David Lees help has allowed me to consciously tackle the areas I struggle with and identified other areas I didnt realize I could improve or needed help with (physiologically, mentally, and spiritually). He has the integrity, humor (where needed) and the ability to open those closed boxes - with immense knowledge in various therapies and a mountain of tools armed ready to help, making every session individually tailored, valuable, and especially worthwhile. I highly recommend Dr. David Lee as a genuine, compassionate, honest, and knowledgeable life coach and would urge anyone who is even slightly struggling for cognitive focus, or needs help in any aspect of their lives to give Dr. David Lee and his processes a go.

Ajai
Dave is the kind of person you feel comfortable talking to because hell genuinely listen, empathize, and then help you find the ways to move. Whether its a small step or a giant leap, its always progress and good coaching produces results. People also want to look at the person coaching them and see that that person is living an optimal life themselves; Dave embodies this. I personally had never thought about talking to any type of counsellor, therapist or coach but I started my coaching sessions with Dave because I was having constant physical pain as a result of stress I was experiencing at the time. Dave helped me identify the patterns I had established decades ago and come up with practical ways to break out of those cycles. My physical pain subsided at the same time. What have I gained from coaching? A better understanding of who I am and why, a release of stress, a release of guilt, a boost in self-confidence and eyes open wider to the possibilities in front of me. In short, some of the most impactful conversations Ive had. Highly recommend.

Susie