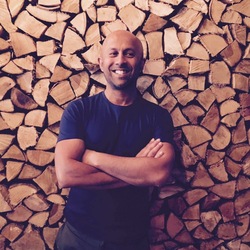 David Rahman

London, England
Life Coach, Leadership Coach, Performance Coach
Member Of International Authority For Professional Coaching & Mentoring
Is there a pain point you are really looking to deal with? Something which is stopping you being happy. Would you like help identifying the root cause, and start changing your mindset around it?
About Me
Hello,
Many thanks for reading my profile!
You've probably come to Noomii as you are looking for help to solve a problem in your life, career or business.
Are you looking to overcome a challenge in your life and would like to get help? Imagine sessions where you can talk openly about how you feel, and get to the bottom of a problem that keeps happening over and over again.
Often we have habits and issues, which if not dealt with, can stop us from living a life we are happy with. No-one is perfectly happy, but that should stop us from having an amazing life. These habits sometimes are driven by fears, issues and doubts well below the surface.
Sometimes things happen in the early years of our life (usually before 25 years old), which cause us now years later to think and feel in a certain way. We all have a 'story' which can limit us. It can limit us from taking chances. Limit us from speaking up for ourself. It can limit us from developing relationships because we don't feel good enough.
I have identified 5 factors over almost 16 years of working with hundreds of clients. These factors cause us to achieve or not achieve the desired results in our life.
1.Our beliefs.
2. How much we like / love ourself at the deepest level.
3. What we think our purpose is in life.
4. How much we feel we are good enough.
5. How much we value ourself.
I'm pretty sure that when you address any of these 5 key areas of your life and change what is missing, your life can change for the better.
As a coach I can assist you to find out through coaching, mentoring and accountability to:
1. Find out exactly what areas need to be addressed
2. Provide you with the knowledge, tools and strategies to propel you forward.
3. Hold you accountable in moving forward
4. Support and encourage you along your journey
Reach out if you are serious about looking for help.
Have a look at some of my testimonials.
Again, I appreciate your time
Love and respect,
David
Reviews
11 reviews (5.0)
I would love to share with Everybody my positive experience having used David Rahman as my Life Coach. Before I met David I was hugely unhappy with life and suffered with anxiety & depression, coming close to several mental breakdowns. David was able to steer me away from negative thinking and to see myself in a new positive light through the use of his 1-2-1 coaching and his self help tools that I use on a daily basis, these tools will say with me forever, for example affirmations such as "where focus goes energy flows". His support has lead me down a New Career Path as a LGV Driver, which I absolutely love and in my personal life I'm far happier and I'm loving being able to really enjoy the company of my Wife and Children. I'm now far more confident, positive and out going as a person in general. As a close friend recently told me "Si you are back in the Game". I would encourage anyone seeking to change their life no matter how big or small to seek David's support and make the investment in a happier future for yourself today. Regards Simon Harries.

Mr Simon Harries
When David first started working with me I had been suffering with anxiety, depression and panic attacks on a daily basis for many years. My confidence had gone and I was not in a good place at all. But with Davids expertise and patience and after a few sessions with him my mind set began to change and I was back on track towards a happy and fulfilling life. I am no longer on anti-depressants and live life to the full. I highly recommend David to anyone who needs help. Thank you David for giving me my life back.

Joan
I started a let it go course with David, I was very sceptical at first because I had tried so many different treatments & counselling sessions, all of which had proved unsuccessful. Davids excellent knowledge of medicine, science and of how the mind works delivered in a friendly, relaxed sometimes humorous non - threatening environment. As a result of Davids teachings I am seeing positive changes in my life. I feel it can be a life changer for anybody who is burdened by their past or have anxieties for their future.

Siân Chare
In 2017 after a near death experience which left me traumatised I attended a course facilitated by David Rahman . The course titled Let It Go gave me insight into the workings of the human mind and how it can enhance or diminish daily life. I was taught various strategies to deal with those thoughts which could draw me back into the trauma. Applying these strategies on a daily basis changed my life and I still use them today. David is very easy to talk to and he is well versed in this subject. I have recommended this course to friends as it does not need a near death experience to benefit from the insights and strategies

Lynne Thomas
David helped me through some difficult times which was impacting on my work and home life. His ability to listen and then provide positive processes to deal with negative emotions certainly brightened my life. Professional and empathetic with energy that radiates from him, David soon had my life back on track. Would highly recommend.

Tracey Hill
Whenever I leave a session with David, I feel his positivity is contagious. When the session is over, it feels like I have just met a friend for coffee. Over the weeks after we have met, I feel everything clicks into place. The positivity continues, I think and feel different I am relaxed, I let things go but I am ruthless where I need to be. I am so grateful to David, as he has helped me through a traumatic experience and i will continue our sessions as he has helped me so much xx

Tracey Finn
I visited David for support with ME and associated issues. I found David to be an enormous support. David is both intuitive and inspiring. David supported me to see things more positively and use effective strategies. I have recommended David to many friends and family.

Clare Roberts
I found my experience with Mind coach David Rahman Life changing! Now when i wake up i see the world with different eyes, I believe in myself, feeling in total control of my life. Looking back, It's strange how your mind can make you feel so different, but knowing that there is help, there is a solution, there is a better out take on life, with just a bit of help is such a relief. Thank you David

James Page
David is the type of person that you will immediately warm to, someone that is able to make you feel incredibly comfortable from the start. He is a kind, honest and inspirational person who taught me a lot in a very short space of time. I cant recommend working with David enough and he definitely made a big difference to my life.

Sarah
Davids coaching really helped me in more ways than one! Through this coaching, I was able to focus on my priorities and let go of things that arent really important. He helped me gain back some of my confidence that I had thought Id lost. The reading homework set was also interesting and important to enable me to develop further and to keep smiling ,enjoy and make the best out of life!

Sarah Reece
I approached David, as I had issues with self confidence and self esteem, which were at an all time low. Through Davids coaching, I have increased my confidence, improved my self esteem markedly and now enjoy my life more than ever. My dental business is also thriving as a result, and I feel more confident as a mother to two beautiful children. I wouldnt hesitate at all in recommending David as a coach and mentor to anyone looking to improve the quality of their life, career or business.

Sebnem Onal