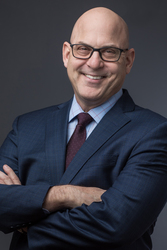 David Veech

Columbus, Ohio
Executive Coach, Leadership Coach, Business Coach
I coach business owners & key leaders who are frustrated or angry with the performance of their organization. I help my clients improve profitability, productivity, and engagement.
About Me
Is this the year to elevate your organization to new levels of performance?
Is this the time to create a new culture in your organization - a culture of engaged people, doing meaningful work they love, and getting fantastic results?
You can obliterate obstacles, accelerate innovation, and elevate performance in your workplace. You can build new systems that drive new behavior. You can build new relationships with your people, your leaders, your customers, and your suppliers.
It all begins with four, straightforward decisions leaders make every day: Love, Learn, Let go, and Connect. While straightforward, they aren't easy. These decisions, and the actions they inspire, shape the high-confidence culture that leads to higher productivity, higher profitability, and higher professionalism in the workplace.
Creating a new culture is complex work. I help leaders navigate this complexity. Together we can set a new vision, build a roadmap to achieve it, and develop the skills and systems that promote peak experiences and high performance.
I've helped hundreds of leaders discover their personal potential and build engaging work systems for their people. I can help you too.
Reviews
2 reviews (5.0)
David's interaction with my team was very positive and engaging. Our training focus was on problem solving at 2 manufacturing facilities in Northeast Ohio. David always came prepared with an entertaining lesson plan that challenged the way we think and interact on the shop floor. David has a blunt, but respectful, style that meshed very well with my group of operations leaders. He tailored a specific training program around actual problems affecting our business, and became deeply involved in helping us eliminate those obstacles. I admire the confidence he displayed in confronting our leaders and questioning our thinking as it pertained to how we implement and improve processes. David also has many contacts in the Operational Excellence community that he offered as resources to our challenges. With David's assistance, we improved work flow on our shop floor and improved On-Time Delivery to a major Heavy Truck account by 20%!

Matt Werner
David is passionate about leadership principles and provides an excellent program in leadership development. A compassionate and engaging coach who is particularly adept at team building.

Jon Gruenhagen