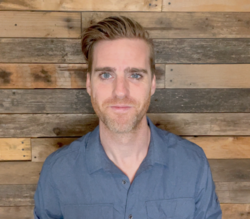 David Weaver

Seattle, Washington
Executive Coach, Performance Coach
I help business owners, founders and CEO's get out of their own way, drastically reduce stress, and move towards a meaningful, inspired future.
Details

Seattle, Washington 98122

253-347-7402

Send Message
Visit Website
Hourly Rate: $65 to $1,000 US Dollars
Gender: Male
About Me
I work exclusively with business owners, founders and CEO's.
The main objective of our work is to guide you, the business owner, into the greatest life you can imagine. With over 15 years of experience coaching, we know what works. We'll help you get out of your own way, rise above the muck, and move towards a meaningful, inspired future.
We do this by:
1. Tackling your business problems head on with an experienced, tactical approach — whether that's difficulty communicating with employees, feeling disorganized and overstretched, needing to fundraise and not get completely burnt out by the process, or something else.
2. Looking at your life beyond just your business. — getting your life sorted gets your business sorted, and vice versa. You can have a successful business and still be miserable, so we aim to work with all of you.
3. Rooting out the conditioned, limiting beliefs that run the show, including your business — our beliefs shape how we perceive the world, and most of our beliefs are formed early in childhood and don't change — themes like scarcity and abundance, how much you deserve and how hard you have to work for it, to name a few. These beliefs affect not only your business, but also your relationships, sleep and stress levels, pretty much everything relating to your health and happiness
Reflection and Assessments + Vision + Education and Insight + Support
= POSITIVE CHANGE
_______
I have spent my entire professional life seeking out the best to learn from so that I can bring tremendous value to you. Most recently I was mentored directly by Dr. Mike Smith - CEO of John Mattone Global and Forbes Coaches Council (John Mattone was Steve Jobs' coach).
Reviews
4 reviews (5.0)
David is a coach who deeply cares about the success of his clients in all areas of their lives. He has a natural gift of helping people open up and uncover where they are holding themselves back or getting in their own way. What I love about David's process is he provides the tools and insights that cater to the individual's needs, allowing you to feel guided and taken care of each step of the way. Results are real when you work with him! If you want to up level in all areas of your life, David is the coach for you!

Tyler Lewis
I came to David un healthy mentally and physically. David took the time to hear my goals, my thoughts, and what my biggest barriers were at that time. David devised a plan for my mental and physical health and we chipped away at everything that was holding me back from being who I was trying to become. He gave me the tools to believe in myself and push forward even on the days when I didnt want to. To say David changed my life is an understatement. To have someone bring you from what you believed was the point of no return to where I am today is so humbling. David believed in me before I knew what that looked like for myself. He has found his calling in life, and I am forever thankful to of found him to bring me where I am today. I owe my health journey success to David and his tools he gave me to continuously push forward and see progress, even when I didnt think I was making any. If there is one thing I can say about my journey with David it would be that not only do you get an amazing coach, but you get a wonderful friend as well. David will and continues to change my life every time I see or talk to him. Thank you could never be enough to express my constant gratitude to David and what hes brought to my life.

Emilie Juergens
David is a fantastic coach with a truly extensive business knowledge. One of the things I love the most about David is his ability to simplify complex matters into exactly what you need most at the time. Work with David; you'll be happy you did!

Dr. Jamil Sayegh
David is an incredible coach that leads you to your own awareness and discovery through gentle guidance and thought provoking questions. Through breaking barriers you didnt know you had acquired he releases you to be the best version of yourself with then translates into every area of your life! Hes truly amazing!

Mallina Wilson