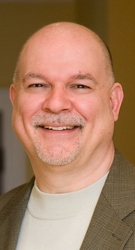 David Wittmann CPCC

Charlotte, North Carolina
Career Coach, Executive Coach, Life Coach
Certified Professional Co-active Coach, Certified DiSC Administrator
Please visit my website Delta Transitions to contact me. I coach those who are struggling with changing their professional/personal lives and vision.
About Me
My ideal clients are professional (Managers, supervisors) age 30 plus and people who are ready for change. I partner with those who know that the current environment is not what they want. They are truly ready to change. I'm seasoned coach who has worked with a diverse amount of clients and have provided tools for individuals who can use them for the rest of their lives. I become your teammate on making your vision become reality.
Change falls into 3 categories:
1. Transformative: Desire to change current state into desired state.
2. Developmental: To enlarge capacity for topics of a more involved nature.
3.Performance: To increase effectiveness by eliminating current challenges.
I am a "change" coach and have many years of experience in all 3 categories. You can visit my website Delta Transitions LLC.
I am a graduate of Coach Training Institute (CTI) and certified as of 2010 and the International Coach Federation (ACC). I recently completed CTI's Leadership program in 2011 and I have recently completed (Aug 2012) and am certified in administration of the DiSC assessment.
My roster of clients have ranged from a NYSE stock broker to a self-employed artist in the southwest. Previously, I worked in the financial industry for over 28 years and managed the Margin department in Chicago for Goldman Sachs. After moving to Charlotte NC in 2006 I was employed by one of the banks here, then I was downsized in 2009. I decided that I wanted to pursue my desire to be a coach (and my passion to be in service to others) and started my entreprenurial journey.
If you want to read about me and how I got here, feel free to go to my website and click on "My Story"...it really is quite interesting.
Give me one hour for a free consult and I will guarantee you will have at least one new tool that is useful to you immediately.
Go Forth Courageously
Reviews
18 reviews (5.0)
When I consulted with David it was my first experience with coaching services. David was insighful, creative, and persistent in his coaching practice with me. I was able to make the career changes I was striving towards during my time working with him. Besides helping me to get "unstuck," David's feedback and guidance helped me equip myself for greater success in my new role

TG, Computer services
"My experience with David was refreshing and energizing. From our first conversation, it was clear that David had ample knowledge and experience as a coach. He expertly balances listening with providing spot-on suggestions and feedback. For anyone seeking any kind of coaching or counseling, I would certainly recommend David. "

AW graphic designer
It's easy to take the label of "coach" for granted but with David, you get the wide range of what a true coach provides. Someone who challenges, encourages, maintains focus and helps you discover what's within. I feel like I scratched the surface with my coaching experience with David while also still digesting all of the meaty goodness. I recommend any and all to seek out David and allow yourself the gift of a great coach and true self discovery.

Pat HR recruiter/musician Charlotte NC
I worked with David about a year before taking a break to practice what I had learned. He is an active, focused listener during coaching sessions and is able to meld careful understanding with sound coaching skills to deliver creative, on-the-mark observations and suggestions. He guides the client to awareness and discovery with a kind, but purposeful manner that helps drive constructive action consistent with the client's values. I recommend him as a life coach.

KG,CFO North Carolina organization
In my first conversation with David, I found his unassuming manner refreshing. We quickly developed a good rapport. He challenged my assumptions and actively led me to identifying the core issues I needed to address. He asked simple questions that often had simple, if sometimes uncomfortable, answers. Precisely what I needed to gain the clarity I now have. Thanks, David!

Terri, IT
"In a world filled with "experts" and "quick fixes," David is a breath of fresh air. His professionalism, integrity, and quality coaching set him apart among his peers. I first worked with David in 2011 when I was exploring the coaching profession and he provided me support with positive challenges. I re-engaged with David last year when I was going through my own career transitions and he provided strong perspective, focus, and served as an advocate and champion. I recommend David to anyone who is looking to change their life for the better and sustain these changes. He's a DYNAMO!"

Leslie Coach, West Coast
David and I co-created a presentation for the Charlotte Chapter of the International Coach Federation. I find David to be a willing partner, innovative problem solver, and one who possess thoughtful and professional coaching skills.

Mary, Professor, NC
David is one of the most thoughtful, conscientious, and well-intentioned individuals I've had the privilege to know. In watching him develop as a professional coach, it is clear that he takes his work very seriously, leaving no doubt that his coaching clients are are in good hands in their work together. As a person committed to his own personal and professional growth, he offers the best of both worlds to his clients.

Robert, Professional Development,NC
David Wittman brings humor, his artist's ears and eyes, his passion for supporting people and organizations who want to change, and his very big heart to his work as a coach. David deeply cares. He is a leader who is committed to having an impact on the world. He brings light when there is too much darkness. His coaching clients are fortunate to have him as a coach who supports and nurtures deeply and challenges fiercely and kindly. I am fortunate to have him as a colleague and friend.

Michael,Professor, Maryland
David is a talented and passionate coach who is fully committed to his client's personal and professional growth. I've enjoyed collaborating with David as he developed and mastered his skills and grew into the amazing coach and person he is today. It's truly been a blessing to know David both as a colleague and a friend. I recommend him to anyone who wants to transform their lives and careers from so-so to spectacular!

Teresa,Controller,Chicago
David Wittmann is a passionate coach and leader who is committed to creating transformative change both with individual clients and within organizations. He calls clients forth from his big heart and works to create maximum impact in those whose lives he touches. David's special gifts include his musical sensitivity and sense of humor, which allow him to shift the energy when needed and tap into creative and innovative ideas that inform his coaching. David is someone who truly wants to make a difference in the world through his coaching and it is my pleasure to recommend him.

Julia, Coach Indiana
David combines a proven, research-based process with the knowledge, skills, and wisdom from his years of business and his personal experience. Adding in his listening skills and personal sensitivity, David creates a partnership that focuses on values and priorities so that exchanges are open and honest, and produce results. I have sought out David's coaching for many important decisions in my career and in my personal life. His counsel has always been intelligent, insightful, and valuable. One of the greatest gifts in my life has been my coaching relationship with David. I would readily, highly recommend David to any person, group, or business seeking insight, clarity, and direction.

Andrew, Director,Chicago
Direct, succinct and patient, working with David who is a master at simplifying a complex issue; he does it in such an unassuming way that you don't even see it coming... but then it hits you, enabling you to move past your roadblock. He takes you from a position of 'this is what's happening to me' to 'Okay, these are the facts. Now what are my choices?', a far more powerful position to find yourself in."

Karen, Coach, NJ
Working with David has changed my perspective on myself value and worth. I've realized that all things start from the inside, and when we look inside and ask ourselves what doesn't feel right, and what does feel good we begin to become conscious of our thoughts and feelings.

Jamie, Ad design, NY
"I've been working with David for about 6 months and he has helped me open the door to thoughts and behaviors that I could never have addressed by myself. He has enabled me to live in the moment and break through personal and professional barriers that have plagued me for years. I look forward to each session and spending time with David and achieving my highest capability. Let the coaching continue!"

Robert,IT,Chicago
"David brings a unique and necessary blend of powerful business acumen along with an ability to connect on a deep and important level. We might be in the world of business, but we're all human, and it's on the human level that beliefs, patterns of thought, emotions, etc. drive what we ultimately choose to do and who we choose to be. This is where David shines. He's "been there, done that" in terms of the world of work, so he gets where you're coming from, *and* he can help you understand more clearly who and where you want to be, what's getting in your way, and how to charge forward with intention and focus."

Laura, Business owner, NC
I hired David to help me move though a block which was holding me back from reaching my full potential. I was quickly put at ease by David and felt I could fully trust him with this vulnerable place for me. I am now on my way to overcoming my fear of technology! I highly recommend David's services as a Coach!!

Maribeth,Teacher,NC
"David and I were colleagues many years ago. Recently I have had the opportunity to Partner with David. I found his optimism and passion engaging. The value in the form of personal growth is beyond measure. I would work with him again in a heartbeat."

Nick, Finance, NJ