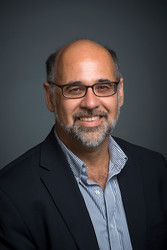 David J Smith

Rockville, Maryland
Career Coach, Executive Coach, Leadership Coach
MS, JD, Author: Peace Jobs, PCDN, Forbes Coaches Council, Career Coach Mastery Training, U.S. Fulbright Scholar
I coach individuals from graduate students to senior career changers looking to move into international, development, humanitarian, education, peacebuilding, and conflict resolution fields.
About Me
Increasingly those seeking to make change in the world are looking for career paths that support their values and world views.
I'm based in Washington, DC and meet many young professionals and more senior individuals looking to make a difference in the world through international, development, humanitarian, education, peacebuilding, and conflict resolution work.
Through my vast networks and 30+ years of experience building professional relationships, I can support your desire in moving into a field that aligns with your need to advance global and local change. My own experience has been in the legal, NGO, think tank, education, and governmental fields.
I was a U.S. Fulbright Scholar teaching overseas, and was a senior manager for nearly 10 years at the U.S. Institute of Peace in DC. I'm the author of "Peace Jobs: A Student's Guide to Starting a Career Working for Peace" (IAP 2016). Currently I teach career development at the Carter School for Peace and Conflict Resolution at George Mason University. I've also taught at other institutions including Towson University, Drexel University, and Georgetown University. My work has been featured in the Washington Post Magazine and I've been interviewed on The TODAY Show.
I'm a member of PCDN's career advisory committee and Forbes Coaches Council. I'm on the board of Paxity, a benefit corporation serving the peacebuilding career field. I'm also a member of Professionals in Humanitarian Assistance and Protection and president of the Forage Center for Peacebuilding and Humanitarian Education, Inc., an NGO dedicated to offering humanitarian educational opportunities.
I work with clients worldwide and use Zoom for most meetings. I also write frequently on careers at Forbes.com and for the Fulbright Association.
Let me help you achieve your dreams and goals for a meaningful career in a world that needs your talents and creativity!
Reviews
3 reviews (3 verified) (5.0)
David is amazing! He went above and beyond and exceeded all expectations with his creative suggestions and advice. And he really cares. Im very pleased with David and highly recommend him as a coach.

Barbara
Very positive! David listens well, is full of ideas, and gives me homework including books, exercises, and things to think about. We are off to a great start.

Barbara
David was very professional, full of interesting advice, and someone I can see myself being coached by. I liked his attitude and can-do mentality.

Rajes