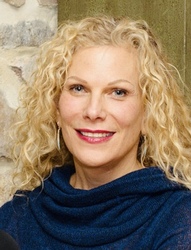 Dawn Hale

Clinton, New Jersey
Life Coach, Spirituality Coach, Family Coach
MA, Teaching, Brown University, Certified Alcohol and Drug Counselor (CADC), Certified in Positive Psychology
I work with women who are ready to make big changes in their lives, be it a career, relationship, health or changes in their self-beliefs. Together we determine goals and I help them succeed!
About Me
As a Counselor and Master Teacher, I have taught and counseled hundreds of people to achieve happiness and their vision of success. Working with the G.R.O.W. model and other tools, techniques and strategies I have amassed, I help my clients determine new goals, the best way to achieve them and support them through their journey.
The GROW coaching model consists of four steps. The word GROW is an acronym for Goal – Reality – Options/Obstacles – Way. Together I help my clients determine new goals, it may be related to career, relationships, limiting self-beliefs, compulsive behavior (such as overeating or over drinking) or just self-improvement.
Once we determine the Goal, we look at the current situation (Reality) and decide on the best Options to achieve that goal as well as possible Obstacles along the way. (Options/Obstacles) Finally, I help the client on the Way forward, holding them accountable and encouraging them every step of the way.
Reviews
12 reviews (5.0)
"Working with Dawn over the last 6-years has improved the quality of my life tremendously. From relationships to career & spirituality, Dawn guides and challenges me to continually grow through understanding and changing negative 'patterns' in my thinking/behavior, as well as, taking risks in every area of my life. In the last 6-years, my life has become more enriching and meaningful than I ever thought possible due to the work that Dawn and I have done together. She continues to inspire me, believe in me and show me that anything is possible. Her wisdom, humor, enormous heart and positive outlook are just a few things that I admire most about her. These are also some of the reasons why I continue my work with her. She has become an irreplaceable figure in my life."

C.L. Dallas, TX
"Dawn Hale is a giving, sharing and very caring coach. She shares from her depth of personal as well as professional wisdom in realistic and attainable goals. She has the insight to guide you to really look for answers within, and is able to make you feel warm and comfortable from the very start. I trust her implicitly, and feel comfortable sharing my deepest fears and emotions. She is a rare and especially gifted coach."

B. C. Nurse, Tewksbury, NJ
About two years ago I suffered a terrible heartache. My marriage of 15 years was in complete shambles. After countless years of neglect I discovered my spouse was being unfaithful and it crushed me. I was broken hearted. I found myself swirling around the cusp of a very dark and terrifying emotional cesspool. The grief and despair I experienced was overwhelming. I truly couldn't function. I wanted so much to end the marriage thinking it would end my pain. Dawn helped me beyond measure. She literally guided my path out of the darkness and into the light. I am such a different person today. With her encouragement and insight I transformed. I am so much stronger and wiser. Not one bit the vulnerable wounded creature I had come to be. I look back on that time as a very sad time in my life. More importantly, I look toward the future knowing with the strength I gained I will never face that dark place again and that makes me both happy and hopeful. I am so truly grateful to Dawn.

L. P. Business Owner, London
I can only describe Dawn's help as a sort of emotional extreme makeover.  Internally I had such self loathing and little to no self esteem.  Yes, it was work and yes, it took time but Dawn helped me change my internal voice.  By doing so I changed my thoughts about myself and the thoughts others had about me.  

R.J. Medical Technician, Clinton, NJ
There was a period in my life when I was sad, non-trusting and lacked courage and clarity. Dawn was able to see through the confusion and encourage active solutions. They weren't always easy but we talked about them and kept walking toward a goal of becoming more comfortable with myself, my family and my career. As a result of her guidance and love, she has impacted how I treat myself. I can now say I am powerful, I have become more courageous and I have begun to maximize my business. I am stronger and believe in myself more than ever. I am happier and I feel vibrantly alive. I recommend Dawn Hale, that she is a part of my life, I am grateful.

A. H Business Owner, Long Island, NY
"Dawn Hale is truly one-of-a-kind. Her heart and mind are always open and she derives so much joy in helping others. When I need someone to help me find a new perspective on a situation she always finds a way to see the glass "half-full". I would highly recommend Dawn as a coach. She will truly make a huge difference in your life."

R. S. Excersize Instructor, NYC, NY
"Dawn has guided me in sobriety with great knowledge, grace and caring. She is a true inspiration."

J. K., Mental Heath Advisor, Great Neck, NY
"Dawn has helped me push through, with much love and support, some pretty serious issues. She has held a firm hand that is totally non-judgmental, and continuously encouraging. She keeps providing me with the exact guidance that I need. And she doesn't give up as long as I'm willing to do the work. If you seriously want to change negative patterns in your life, Dawn can do that for and WITH you."

M. M., Teacher, Philisburg, NJ
"I knew I wanted a better life for myself (and my children) but I didn't know how to go about making positive changes. Dawn worked with me by helping me see my values and then in helping me see how I could live a life that was in agreement with them. I feel much happier, more confident and more authentic to who I really am."

K. O., Freelance Writer Oakland, CA
"Dawn shares her experience, strength and hope with others so that they may lead a life beyond their wildest expectations. Without Dawn's guidance in my life I'm not sure where I would be. I will be forever grateful for her wisdom, dedication and constant support."

V. D., Corporate Executive, Austin TX
"When I've been in a state of uncertainty or crisis mode, Dawn helps me discern what actually needs to be done. When I'm confused in my thinking, Dawn raises me of the confusion and brings me back to a place of positive growth."

L. M., Artist New Hope, PA
-"When I was in a really deep dark hole, Dawn jumped right in there with me and showed me how to get out."

N. A. Counselor, Passaic, NJ