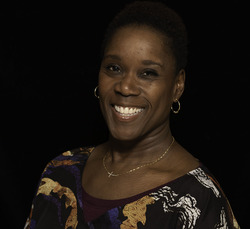 Life Coach, Health and Fitness Coach, Christian Coach
ACC, PsyD
I coach those who may be feeling stuck, discouraged, and/or frustrated. With Well Care Coaching they are guided by their strengths instead of their fears, in flow toward what they really want.
About Me
I consider Well Care Coaching to be an invitation. It is not a push or a pull, but a chance to find your own rhythm and harmony. Things may seem off balance or even impossible right now. I suppose that is what brought you here. And now that you are here, I suggest you consider what it might be like to have your feet planted exactly where you want them, even and especially during this time in your life. With Well Care Coaching we are partners, with you leading the dance. No longer do you have to do it alone. No longer do you have to find the beat to someone else's song, or struggle to keep up. Whether with family, relationships, school, spirituality, health, work or play, we can work together to find just the right note.
Through the collaborative, confidential, and supportive space provided within the coaching relationship, you will come to see what's possible. Each problem comes bearing the gift of its own solution. One step at a time. You can do this, and I can't wait to join you.
Reviews
2 reviews (1 verified) (5.0)
My conversation was an interview about Coaching for a course paper. I thought it was truly wonderful experience and I am privileged to have met Dr Dawn Klemann. Dawns perspective is from a psychodynamic standpoint of using coaching in her work. Thank you Dr Klemann

Louis Kelley
My coaching experience with Dawn exceeded my expectations!! overwhelmed by the unscheduled move in of my 20 year old medically challenged granddaughter, and several social justice and health and wellness projects. I sought Dawns professional expertise. She kept me centered and focused on my goals by asking powerful questions, and listening deeply and thoughtfully. Dawn was aware that some of my past traumatic events could have derailed our coaching experience. She used a holistic and strengths-based approach that was empathetic and affirming. Because of our coaching experience, my health and wellness business ministry: Sole to Soul Footwashing and Pamper, and my webinar contemplative learning series are on social as of October 2019. My relationship with my granddaughter is much improved. Thank you so very much!! Keep shining Dawn!!

Min. Loretta B. Randle, M.A.