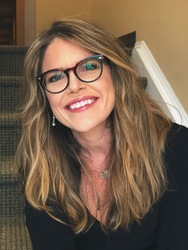 Deanna Bryant

Cleveland, Tennessee
Relationship Coach
BA in Secondary Education, MA in English Literature
I help women cultivate meaning and intimacy with their husbands after the kids are grown. A midlife marriage doesn't have to be stale. It can be revitalized. I coach in person or virtually.
About Me
Like many women in midlife, after my children left home, I felt dissatisfied with the state of my marriage. What I imagined it would be like was not a reality. My marriage was a mess.
Yes, we loved each other and were committed, but after focusing on raising the children, dealing with chaotic schedules, and building careers, we were disconnected. It was either change the relationship or divorce. We were at a crossroads. We didn't know how to communicate. We were going our separate ways. The romance was dead. The intimacy we once shared was a thing of the past. But with help, we learned how to repair and reconnect. After 26 years together, our marriage today is the best it has ever been.
This experience is where my passion for helping women experience transformation emerged. Having been a teacher for 25 years, I love sharing information and assisting students with skill development. To help married women like me, I researched, studied, and increased my skill to share my knowledge and experience.
I received my diploma in the Coach Mastery Program at Erickson Coaching International, studied relationships at the Gottman Institute, started my business, and launched my podcast, Revive Your Midlife Marriage.
You deserve an invested partner to create a new relationship that meets your expectations. I am ready to be that partner for you. Yes, it takes two to tango, but one spouse has to invite the other to the dance. I can help you do that.
When I'm not coaching women, I'm spending time with my family, including a feisty cowboy corgi, two cats, and a horse that thinks he is my shadow. My husband and I enjoy hiking in the mountains and kayaking on our hometown's rivers in East Tennessee. We also like to indulge in excellent cuisine and travel, staying in quaint bed and breakfasts.
Reviews
Deanna doesn't have any reviews yet.