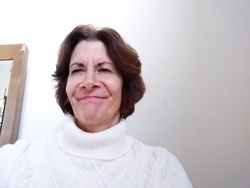 Deborah Buch

Phoenix, Arizona
Spirituality Coach, Life Coach, Relationship Coach
International Coaching Federation
I empower women who are going thru a career, health or relationship transition. As a intuitive life coach, I focus on releasing blocks very quickly. Do you want to gain a sense of what really matters?
About Me
I coach women who want to realize their full potential and set goals in career , relationships, health, spirituality. We will work to uncover the who, and what is depleting your energy. Taking that step requires a honest look at how to honor your yes and no. An Intuitve Life Coach helps you discover the choices you do have. I work in the Non Violent Communication Method. This allows you heal internal messages of shame ,fear, guilt, doubts that are holding you back. Which prepares you for listening and relating at a deeper level. An intuitive
coach acts as a Healer, releasing very quickly negative feelings and emotions that no longer serve you. With this foundation for sensitive development, goals and desires are met with clarity. I support you by holding you accountable by not reacting but by acting and moving forward by realizing your own innate wisdom and intuition to find your own heart felt answers. Creating a step by step timeline for growth and productivity. I am a Certified Life Purpose Yoga Instructor. I have been able to start over in my life many times. Honoring myself and all my clients by understanding the positive energy of the higher self.. Spirituality is our individual life path. I help you notice and respond with grace and tolerance to the ups and downs. And discover the positive
outcome. I include a Intuitive Reading.
Interest in learning about empathic, and
your Intuitive abilities is offered. Welcome home ,whether a first time seeker or you have been searching a lifetime. You can feel safe, and honored here.
International Coaching Federation Certification at Health Coach Institute
Certified Health / Life Coach
Certified Reiki Master 10 yrs.
Certified Yoga Instructor 15 yrs
Intuitive Healer 15 yrs
Reviews
Deborah doesn't have any reviews yet.