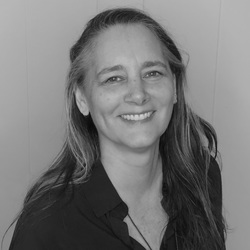 Deborah Donenfeld

New York, New York
Life Coach, Performance Coach, Relationship Coach
Are you facing midlife changes that you're struggling to navigate? I partner with my clients to tap into curiosity, compassion and personal power, so they can handle life's curveballs with grace.
About Me
I specialize in coaching women in midlife who are having to start over. Have you had to let go of a home, a job, or a person that you are attached to? Do you feel like the very foundation beneath you is giving way, or that you are just overwhelmed by the unknown in front of you?
Change is hard! It can feel like going down a poorly lit and unfamiliar path to do things differently than you have before. Letting go of what we are comfortable with - even if we don't like it - can be scary. Humans are actually hardwired to resist change, so you're not alone! I want to help bring more ease to this transition.
I will help you disrupt habitual responses and access your intuition about what is right for you now. We will get to the root of what may be getting in the way, so that you can let go, step into the flow of your life, and create a plan for moving forward, one step at a time. My clients tell me that by doing this work they gain clarity and peace, feel more grounded and empowered, and are able to communicate what they need.
I'm so familiar with this struggle. I've been through more upheaval in the past decade than I ever would have thought possible! The end of my 22-year marriage, the bottom falling out of our finances, having to sell my home and support my children on my own. All at once! It was an incredibly scary time and I called upon any and all resources I could come up with – from the concrete, like looking for a new job, to spiritual and energetic learning and tools – to get through this time and start over from scratch.
I have been coaching for about 10 years now, helping women like you to navigate these changes with self-compassion and grace, and communicate from a place of self-awareness, authenticity, personal power, and a sense of belonging.
Reviews
5 reviews (5.0)
Deborah was recommended by a mutual friend who knew I was navigating major career and life transitions. Upon first meeting her (over Zoom), it was clear that she has a special ability to listen deeply, and extensive training in facilitating clarity and awareness of feeling. Importantly, Deborah provided a much-needed toolkit to develop my own practice of mindfulness and open my heart to my own internal wisdom. All of this helped me find clarity and peace during my transitions and empowered me to navigate life more deliberately and with less anxiety. I highly recommend her coaching if you need help navigating change in your life. Deborah is truly a talented, professional, and compassionate coach who helped me greatly.

M. Leslie
Deborah is a fantastic life coach and really helped me prioritize which issues to work on: anxiety, career and overall self-confidence. Our sessions were eye-opening, thought-provoking and challenging. Every moment was meaningful and I came away from each session with a greater knowledge of my authentic self. Deborah is supportive, non-judgemental, kind and provides a true safe space to work on self-care and self-awareness. I highly recommend her coaching services to anyone who is interested in self-improvement.

Rachel Beth
Deborah comes into each session with energy, an open heart, and curiosity. She helps me explore whats happening in the moment as well the larger issues that weve worked on over the 3 1/2 years weve been coaching together. In my experience, Deborah doesnt come into a session with an agenda or lesson plan. She begins by checking in on where Im at now and also touches on issues Ive brought up in past sessions. Her questioning week to week helps me zero in on what is holding me back, all while encouraging me to celebrate wins. Time spent talking with Deborah is jam packed and goes fast, and I find that I am now able to be curious about my feelings without self judgment, and more aware of my thoughts and reactions. Deborah has helped me overcome the bitterness of a bad break-up, but maybe more importantly, has given me a toolkit of techniques to use every day.

Wyatt
Wyatt
Working with Deborah was incredibly supportive during a very transitional time in my life. She was sensitive yet resolute in our sessions, which helped me feel held and also allowed me to see some truths that were holding me back in my life. I saw Deborah weekly for a sixth month period and I felt that there was the perfect flow with an opening, a middle and closure. Though I could have seen Deborah for another six months, I feel the way she guided the sessions allowed for plenty of room to accomplish moving forward and there was a sense of completion when our time together ended. Deborah is both professional and personal in her work as a life coach and I am very grateful for our time together.

Yahna Saltsman