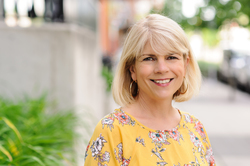 Deborah Voll

Redmond, Washington
Life Coach, Health and Fitness Coach, Career Coach
Fowler International Academy of Professional Coaching
I coach men and women who have consistently put their family, work and relationships before themselves. Together we identify what's holding them back so they can begin working towards their life goal
Details

Redmond, Washington 98052
(206) 604-3166
Send Message
Visit Website
Hourly Rate: $125 to $200 US Dollars
Gender: Female
About Me
I have had the privilege of managing lots of chaos in my life! I hit the ground running as a corporate career gal from the day I graduated from Western Washington University with my BA in Communications. It was full speed ahead.
A partner and children came along, and I found myself in the chaotic trap of wanting my children to have it all and never wanting to say "no." As they matured, they enrolled in up to two sports per year. My life was a whirlwind of working, carpooling, and writing checks. We enjoy those memories ( sometimes), but at the time I wish I could have spoken more openly and without shame of expressing my feelings with a coach.
Soon I found myself a single mom, and that became an entirely different story. My life was about making sure I hit my goals at work and that my kids were fed, clothed, in the proper summer camp, excelled in school, and on the starting roster of their sport team with the proper coaching. It was a crazy time! All while never skipping a beat on dinner! Yeah, right! Most of my friends later told me that they thought I was mad at them because I never reached out to them anymore. But I was too damn busy!
As my children grew older and became more independent, I found more time to develop my interests and seek out resources to help me learn how to manage the chaos. I was becoming more confident in finding and developing tools that helped me thrive!
Spending time with a life coach helped me to realize that my passion was to help others identify the chaos in their life and provide them the tools and resources to lead a happier life. That's how Calm the Chaos Coaching was born. I received my certified professional coaching certificate from Fowler International Academy of Professional Coaching
Together we will develop tools and strategies for eliminating the chaos in your life so you can grow and expand! You'll become confident in this process so that you will be able to manage future challenges.
Reviews
3 reviews (5.0)
What can I say about Calm the Chaos Coaching? Life changing is the first thing that comes to mind. Deborah is amazing. Before I was blessed with meeting her I was stuck in a very depressed state. I had a million goals and would start working towards them... and then quit within a week. I was so overwhelmed by life that I just didn't have a clear path of where to begin. Then this beautiful soul was put on my path and everything changed. After our first session that overwhelmed feeling lifted. I had someone in my corner gently guiding the way for me. Her coaching felt like going home after being lost for so long. She is genuine in her wanting to help, gives the most amazing tips, is wonderful at finding resources to share, and has put together the most personal meditations for me to listen to. Her check in calls keep me accountable but if I have a bad week I don't ever end the call beating myself up. She is always reminding me to be kind to myself and of my WHY. For the first time in, I can't tell you how long, I am meeting my goals and smashing them. It's all thanks to Deborah and Calm the Chaos Coaching. She has a true gift to share with the world and I encourage everyone to give her a shot because she will help teach you how to get where you want to be!

Ashley Ramos
Thank you, Deborah, for helping me Calm the Chaos in my own life and regain my health. Just after a surprising doctor visit, I learned that if I wanted to live my life more fully, I was going to need to focus my energy and my time on improving my own self-care. Being too busy to plan was only one part of my challenge- it was clear that just doing more of the same was NOT the answer. With Deborah's coaching through focused questions and time to reflect, she helped me clarify my vision for health and an honest plan to achieve my goals. My 6-month check -in with the doctor shows the investment of time with Deborah was a wise choice. My test results are now moving in the right direction and I'm more committed than ever to hit my goals by June! I know that the change will not happen overnight, but I am heading in the right direction. Thank you for coaching me to find success.

Dion Y., Redmond, WA
Deborah continually helps me achieve a greater sense of peace and ease in my daily life. She is an insightful, supportive and intuitive coach with a variety of modalities to offer. Looking forward, Deborah guided to help me create a focused vision statement for the new year!

Kathy Akey