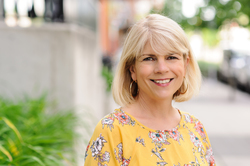 Deborah Voll

Redmond, Washington
Career Coach, Life Coach, Life Coach
Fowler International Academy of Professional Coaching
I work with women over forty who are looking to pivot their careers, reenter the workplace or tackle what's been getting in the way of their goals and dreams! Let's connect and explore YOU!
Details

Redmond, Washington 98052
(206) 604-3166
Send Message
Visit Website
Hourly Rate: $125 to $200 US Dollars
Gender: Female
About Me
Listen, I see you and you've been heard!
You've woken up this morning and think to yourself, is this all there is in life? You are in mid-life and given all your time, energy and focus to your family and/or your career. Your gut is telling you that there's something more for you in the future and you've been ignoring it for too long! It's time to start prioritizing yourself but you lack the energy and self-esteem to move forward.
In fact, you are not even sure what to do next! Oftentimes you say to yourself I wish I wasn't stuck! And you think to yourself, when WAS the last time I even thought about my own goals and passions for life? Perhaps you are thinking it will take too much time away from your current obligations and you are just "too old" to start something new!
I take women in mid-life from feeling like they are stuck, to finding the confidence so they can prioritize themselves without the guilt. You can embrace your journey and we find your NEXT CHAPTER in life!

When I turned 57 I woke up and realized that I had raised my children and they didn't need me anymore! Suddenly I had more time on my hands and the sad truth was, I had more time in the rear view mirror than the front window! Yikes! For me it was time to get working on myself for a change!
I was done with the self help books and felt like I needed a coach. Someone to challenge me and hold me accountable. Now I help other women take those same steps from confusion to clarity! With my life coaching certification from Fowler Institute and real life 1:1 coaching with women like yourself we are getting results!
It is possible to create your next chapter that fuels your soul and gives you a sense of purpose.
I help you
Find the time
Create Clarity
Fuel the motivation
Re balance your life
Find the energy to move forward
Tackle that one goal you have been putting off because you were too busy!
I would love to connect with you! Please contact me for your free exploratory call on
Reviews
6 reviews (3 verified) (5.0)
Sue
She was amazing and really easy to talk to. It was just like talking with a friend you have known your whole life.

Virginia Weppler
Sue
What can I say about Calm the Chaos Coaching? Life changing is the first thing that comes to mind. Deborah is amazing. Before I was blessed with meeting her I was stuck in a very depressed state. I had a million goals and would start working towards them... and then quit within a week. I was so overwhelmed by life that I just didn't have a clear path of where to begin. Then this beautiful soul was put on my path and everything changed. After our first session that overwhelmed feeling lifted. I had someone in my corner gently guiding the way for me. Her coaching felt like going home after being lost for so long. She is genuine in her wanting to help, gives the most amazing tips, is wonderful at finding resources to share, and has put together the most personal meditations for me to listen to. Her check in calls keep me accountable but if I have a bad week I don't ever end the call beating myself up. She is always reminding me to be kind to myself and of my WHY. For the first time in, I can't tell you how long, I am meeting my goals and smashing them. It's all thanks to Deborah and Calm the Chaos Coaching. She has a true gift to share with the world and I encourage everyone to give her a shot because she will help teach you how to get where you want to be!

Ashley Ramos
Thank you, Deborah, for helping me Calm the Chaos in my own life and regain my health. Just after a surprising doctor visit, I learned that if I wanted to live my life more fully, I was going to need to focus my energy and my time on improving my own self-care. Being too busy to plan was only one part of my challenge- it was clear that just doing more of the same was NOT the answer. With Deborah's coaching through focused questions and time to reflect, she helped me clarify my vision for health and an honest plan to achieve my goals. My 6-month check -in with the doctor shows the investment of time with Deborah was a wise choice. My test results are now moving in the right direction and I'm more committed than ever to hit my goals by June! I know that the change will not happen overnight, but I am heading in the right direction. Thank you for coaching me to find success.

Dion Y., Redmond, WA
Deborah continually helps me achieve a greater sense of peace and ease in my daily life. She is an insightful, supportive and intuitive coach with a variety of modalities to offer. Looking forward, Deborah guided to help me create a focused vision statement for the new year!

Kathy Akey