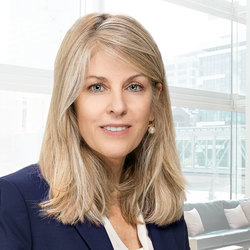 Deirdre Soraci

Bethesda, Maryland
Executive Coach, Leadership Coach
The Leadership Circle 360, EQ-i 2.0, ACE enhanced practitioner, ITC Certified Facilitator
I am a professionally certified coach (PCC) who partners with clients and teams to expand leadership capacity and results, and to generate more clarity, confidence, and ease.
About Me
Are you aware of how you are canceling out your own leadership effectiveness? How you are sabotaging your own success?
So many high performing adults are completely unaware of how certain patterns of thought and behaviors are limiting their performance.
Your job can be a container for your own developmental work! Break through to a new level of success. Grow your Next Level of Leadership.
Don't do it alone. Change is hard, and you can not change what you can not see! You need an unbiased view, a sounding board, thought partner, boldness to develop deeper awareness of who you are.
Outcomes of Coaching With Deirdre:
Generate Peak Performance
Become Less Reactive and More Intentional
Strengthen your Leadership Effectiveness
Freedom from Habits that are Limiting Your Potential
Increase Emotional Intelligence and Positive Intelligence
Resolve complex situations that keep showing up
Improved capacity to hold uncertainty
Greater confidence and empowerment
Deirdre is an ICF certified coach serving clients all over the world. She has lived and worked on four continents, navigating many cultures. A born listener, she is passionate about partnering with clients who want to live life to the fullest. She is a certified meditation teacher and brings deep presence yet energy and humor to her coaching!
Deirdre has a B.A. in Economics and a background in business and financial services. She was formerly employed by Merrill Lynch, Tokyo, Japan and FOCUS, London, England and Booz Allen & Hamilton.
You spend so much of your time at work! Why not make it SERVE YOU?!
Reviews
6 reviews (3 verified) (5.0)
What a wonderful coach. Listens, hears you and guides you. I have grown because of her coaching.

Betty
She listens well & does not intimidate me.

Alice
Deidre is very warm and easy. I was able to open up and I believe by the end of the sessions I will have become my best.

Alice
Deirdre is a uniquely talented coach trained in both mindfulness and other key techniques to help clients process the most difficult of issues. She's fun, funny, and also a professional that really helps her clients get the most out of their sessions. I was so grateful to get to work with Deirdre and her expertise was so valuable to me in my journey!

JG
I literally tackled a lingering block that I wasn't able to deal with for 5 years!

Mia
Deirdre is an incredibly talented, natural coach. Her uplifting, positive, and fun personality make her easy to open up to and wonderful to work with. She has not only been an amazing coach but also a caring mentor. The strategies and lessons she has provided have inspired and motivated me to more fully integrate my values and passions into my career. Im very grateful to have worked with her and highly recommend her services to anyone who is looking to transform their leadership skills.

K Carr