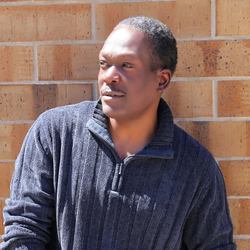 Demetris Reynolds

Milwaukee, Wisconsin
Life Coach, Entrepreneurship Coach, Relationship Coach
I coach those that are stressed, frustrated wanting to live a better life and don't know where to start. My New Begining Program is designed to help those finding themselves with these life challenges
About Me
I am a Professional Coach who specializes in Personal Growth, Stress Management, Life Balance, Relationship and financial happiness.
Combing personal development, the law of attraction, education, wisdom, and personal experience to achieve an ultimate life transformation.
Being a collaborative, solution-focused Transformation Coach I work with a broad spectrum of clients. It is through this approach; I integrate a strategy, coaching techniques, and helpful assignments to offer a highly-personalized program tailored to you. Providing support and giving practical feedback to help clients effectively address personal life challenges. Guiding them on the journey to take control of their future.
I'm a certified Life and Stress Management Coach. Certified speaker. I've trained in the laws of attraction, financial literacy and Entrepreneurship.
Reviews
3 reviews (5.0)
Working with Demetris for 6 months was life changing. Going into my mid 40's I came to him to seek guidance as I started my entrepreneur journey. What I did not realize is that I needed guidance in my personal life as well. Every session was therapeutic and eye opening, however I had to work at it every day to see the results and improvements. Demetris assigned homework during each session that encouraged me to think and push me forward, to get me to the place I needed to be and feel positive. Demetris has a gift to closely listen, he's able to tap into your inner thoughts and formulate the root cause and suggest ways to work through difficulties. I've grown and healed mentally from our sessions. I'm a better person today through Demetriss dedication and willingness to push me forward even on days I was struggling. Words and expression on this review does not serve justice to what I learned and experienced and to take away permanent positive changes and apply it to my daily life. I was ready and willing to make changes in my life - Demetris was there to guide me in the right direction and I didnt expect my life to be impacted this way, He provided knowledge and skills not mentioned on his website; ultimately the sessions were above and beyond my expectations. Demetris will be a part of my life as I continue to grow as a person.

Emily
Demetris is an amazing life coach. He is very empathic and professional. My sessions with him helped me move forward with life. He has a versatile toolbox that can help anyone gain clarity, make great change, and create the next steps while having a supportive ear by your side. Amazing and definitely an eye-opening experience. Life is good. Thanks, Demetris!

Lance L. Johnson
Working with Demetris was a life-changing experience. He helped me to reach new heights in both my professional and personal life. He is extremely personable and has the ability to connect with his clients quickly and to begin work with them at whatever stage they're in at the time. He is trustworthy, always encouraging, and a patient and insightful guide through life experiences in pursuit of goals and dreams. He also offers good value and high integrity. I highly recommend his services!

Janice LaCroy